WE'VE JOINED THE GIVING LOTTERY!
You, your friends, your work colleagues, your school, your family…anyone can help us continue raising awareness and self-esteem simply by raising us some funds, and there's a brand new way launching today…

If you want better odds than both the National Lottery and the Health Lottery, then joining the Giving Lottery could be the perfect way to support us. Each week there's a draw with a top prize of £25,000 as well as various smaller prizes, and you have a ONE IN FIFTY CHANCE of winning something every time.
Tickets cost £1 each and 40 pence of that goes directly to us! Visit this page to get started.
A full explanation of how it works can be found here: HOW IT WORKS
Feel free to download this poster and share it around!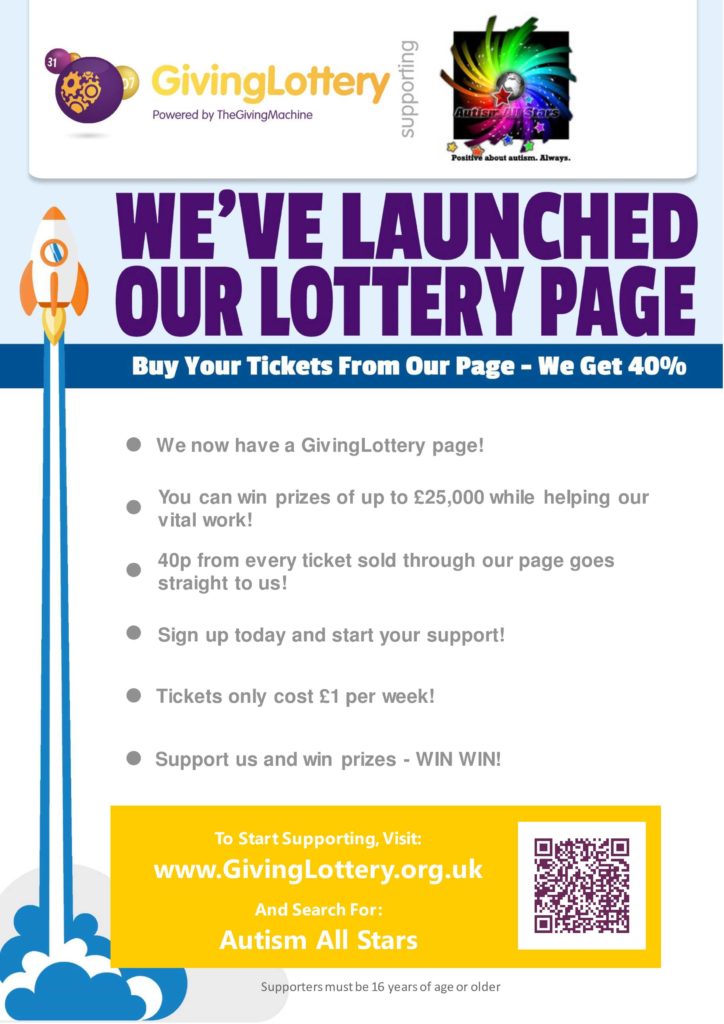 There are lots of other great ways that everyone can raise funds for All Stars or donate to us online.
Visit our FUNDRAISING PAGE for more ideas.