Fundraising online for Autism All Stars is quick, easy and in many cases completely free.
Everything you raise for us is put to very good use, and helps vulnerable people to live happier, healthier lives.
With enough of us working together, even your loose change can genuinely help us make the world a more tolerant and accepting place for future generations.
Free Fundraising
Fundraising for us doesn't need to cost you anything except a few moments of your time. Each of the following is completely free to use, and really does make such a difference to our finances..
If you shop online, a fantastic way to raise money for All Stars is by 'giving as you shop' using The Giving Machine.
They're a non-profit organisation who direct shoppers to a huge variety of retailers including Marks and Spencer, Boots, Tesco, B&Q and eBay.
Retailers pay them a finder's fee and they pay a percentage of that fee directly to us. It's a very small percentage but with enough support, the funds can soon add up.
It's completely free to use and could even save you money as there are always exclusive money-saving offers on their site, so it's definitely worth checking out.
Click THIS LINK to visit our page.
If you, or anyone you know, uses Amazon, it's very simple to support us for free using Amazon Smile.
Like The Giving Machine, Amazon will make a donation to us every time you shop with them, and every penny raised helps us reach out to more people in need.
You can click on the logo or this Support Autism All Stars link to use Smile on your PC, or you can download the Amazon Smile App here:
Either way, they'll donate a small percentage directly to us and it will cost you nothing.

You can also help us raise funds simply by recycling your ink cartridges via our Recycle4Charity programme.
For each ink cartridge recycled via the programme we'll receive up to £2 donation.
To send your cartridges or start collecting them for us, just follow this link: Recycle4AllStars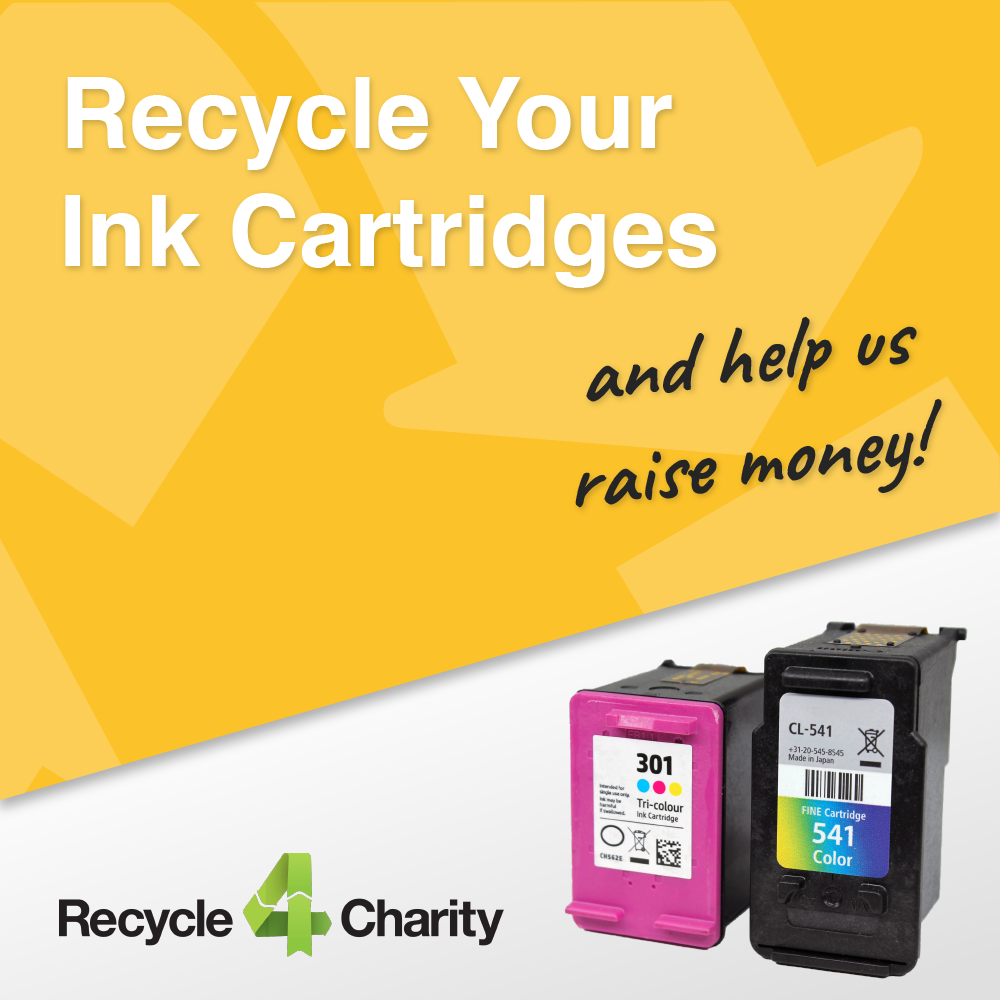 Using eBay is another easy way to boost our funds.
You can donate anything from 10% to 100% of the profits from your sales directly to us, and the good news is that the more you donate, the less you'll be charged in fees, so if you donate 100% it's completely free!
Click THIS LINK to visit our store and start selling for us today.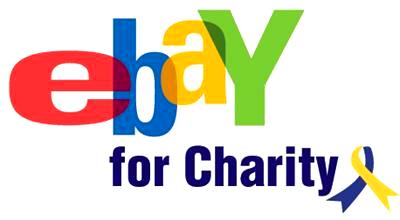 Like many small charities, we're struggling to stay afloat at the moment and we could really use your support. Thanks to Ziffit there's now another completely FREE way for you to help us out.
Ziffit will buy your unwanted items like books, DVDs, CDs, Blu-Rays and games, and turn them into free donations for us, in just four easy steps
There's also a Ziffit app, which makes scanning your items really easy, and the best part is that you don't even need to leave the house, because Ziffit will collect your unwanted things directly from your door (while taking every care to observe social distancing rules).
I've set up my fundraising page here if you'd like to use it – DONATE YOUR ITEMS – or you can easily set up your own.
Click here to see HOW IT WORKS
Another free fundraising option lets you donate unwanted cars, light vans, motorbikes and even caravans through the Giveacar scheme.
It doesn't matter about the mileage, whether they're roadworthy, or if they've suffered an MOT failure – Giveacar are happy to turn any vehicle into a donation for us. Here's how it's done:
Step 1 – Tell them about your unwanted vehicle. They'll collect it for free.
Step 2 – Depending on its condition, your vehicle will be either auctioned or scrapped.
Step 3 – The proceeds are donated to us and you'll receive a receipt so you know how much you've helped us.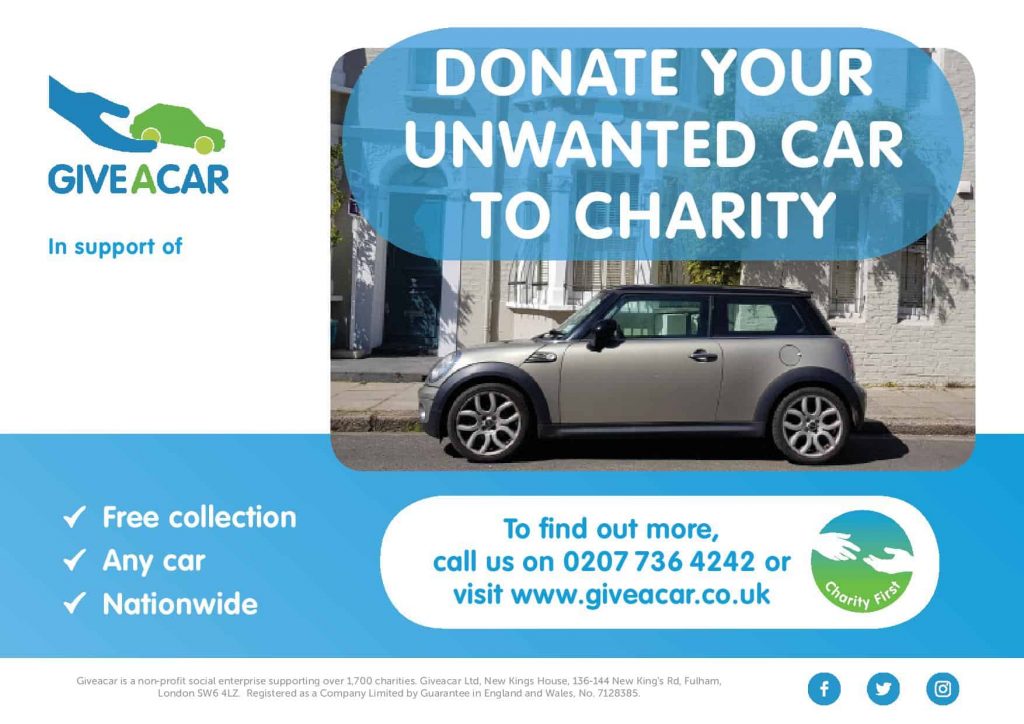 Celebration Fundraising
One of the easiest ways to fundraise for us is via Facebook. You can set up a fundraiser for any reason: a birthday, anniversary or just because you fancy doing something that makes a difference. Click on the image and press the '+ Raise Money' button to get started.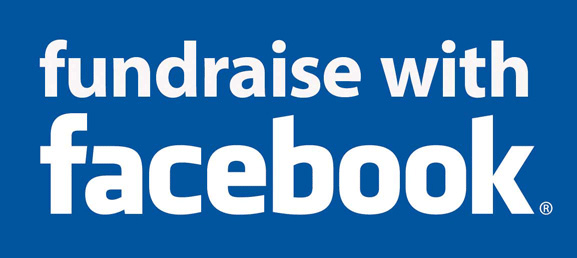 You can also support us when you buy personalised greeting cards or send instant 3D digital E-cards by email or text using Making a Difference Cards, who offer a choice of hundreds of cards for every occasion.
With options to add video or audio greetings, use your own message, artwork, poem or photos, you can create wonderful keepsakes while raising us some much-needed funds at the same time.
Family and Corporate packs of Christmas cards are also available and you can pick your delivery date up to a year in advance!
For more information about the different ways to send greetings, follow this link: MAKING A DIFFERENCE
If you want better odds than both the National Lottery and the Health Lottery, then joining the Giving Lottery could be the perfect way to support us. Each week there's a draw with a top prize of £25,000 as well as various smaller prizes, and you have a ONE IN FIFTY CHANCE of winning something every time.
Tickets cost £1 each and 40 pence of that goes directly to us! Visit this page to get started.
A full explanation of how it works can be found here: HOW IT WORKS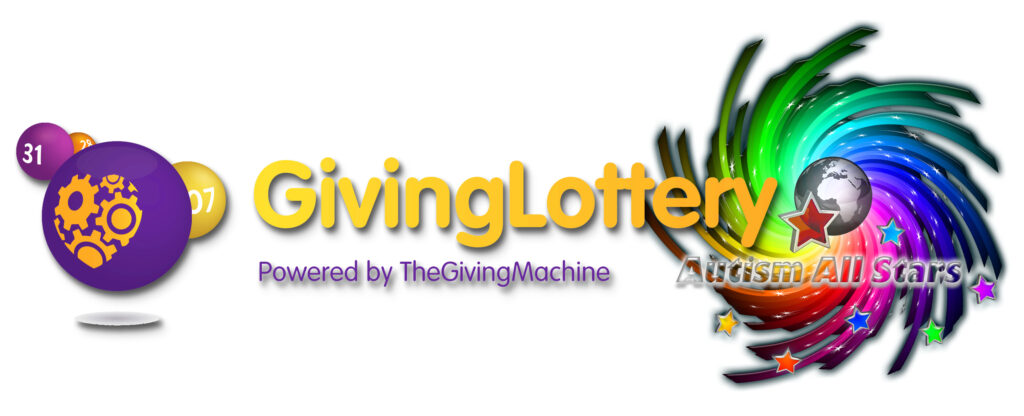 Direct Fundraising
You can find us on Local Giving and donate to us directly.
Remember to click the 'Gift Aid' button to add an extra 25% to your donation for free.
Click on the logo or visit this page to see exactly how your donation will help us in our work.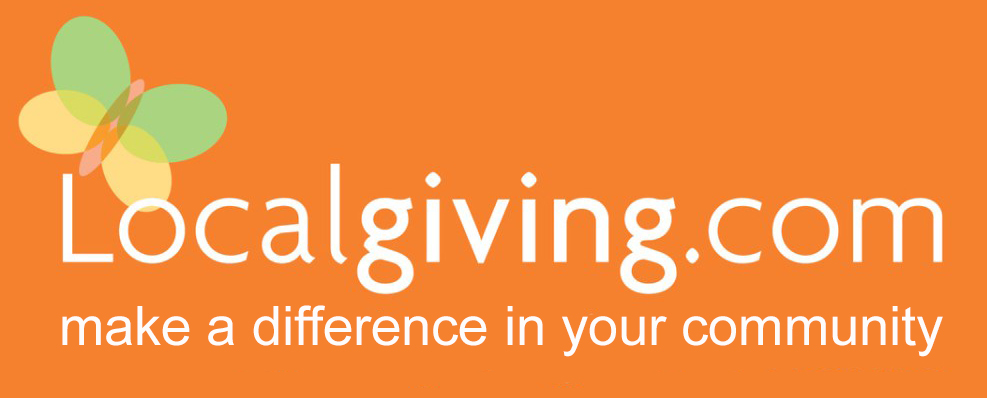 One of the quickest, easiest ways to support us is by donating through PayPal Giving Fund.
They deliver 100% of your donation, plus any eligible Gift Aid, directly to us without taking any fees at all.
Click on the logo or follow this link to donate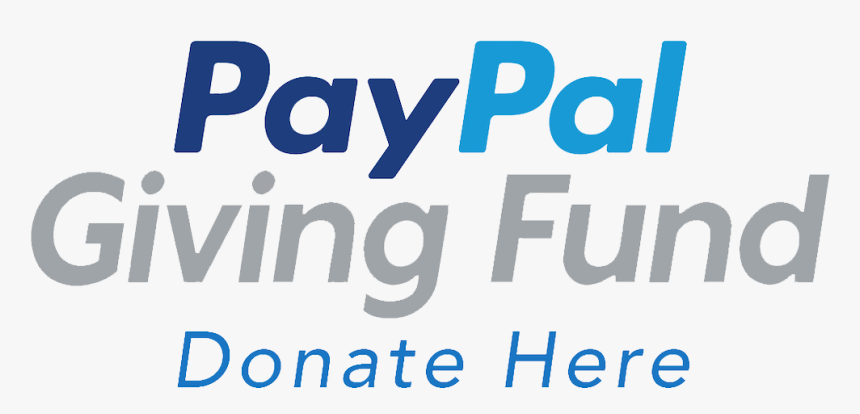 We're also registered with GoFundMe which means you can now set up your own fundraiser for us by clicking on the logo or following this link:

Corporate Fundraising
You'll find lots of useful tips for corporate fundraising by following this link: CORPORATE FUNDRAISING
Companies can get tax relief on gifts of money to charities and this H M Revenue & Customs link explains how companies can claim tax relief when donating money to charity: https://www.hmrc.gov.uk/businesses/giving/companies.htm
Companies of all sizes can now offer match funding schemes to their employees as part of their Corporate Responsibility package.
Match funding schemes allow companies to donate an amount of money to their employees' fundraising efforts, which can either match the amount they've raised or be a fixed amount agreed upfront.
There are thousands of companies offering match funding in the UK so if you're an employee, it's always worth asking whether this is something your employer offers.
Match Funding
Many companies now offer matched funding schemes to their employees as part of their Corporate Responsibility package. It's a really effective way to make their money go further, leading to greater public awareness of their policy.
Match funding schemes allow companies to donate an amount of money to their employees' fundraising efforts, which can either match the amount they've raised or be a fixed amount agreed upfront. They will generally offer both smaller individual and larger group match funding amounts, encouraging staff to work together when raising funds which also acts as a great team building exercise.
There are thousands of companies offering match funding in the UK; the list below shows some of the bigger companies who are already recognised for their efforts:
Abbey National
Alliance & Leicester
Barclays Bank
BP
Citibank Group
Deutsche Bank
HSBC
Marks & Spencer
Royal Bank of Scotland Group
Santander
Tesco
Vodaphone
The most direct way of course, is to donate funds directly into our bank account.
To make a payment through your bank, quote the following details:
Recipient: Autism All Stars Foundation UK
Receiving Sort Code: 54-30-36
Receiving Bank Account: 39149277
Regular Outgoings
Below are some of our regular outgoings, and show how your money would be used to help us continue our vital work of improving the lives of autistic people and their loved ones.
£10 pays for a ticket to one of our autism-friendly cinema clubs
£25 pays for specialist toys and equipment for autistic children and adults living in poverty and in crisis situations
£45 pays for a DBS check for one of our volunteers
£100 helps towards the cost of organising individual support networks for vulnerable people
£150 pays for volunteers' refreshments at one character events
£300 pays for a year's Public & Employer's Liability Insurance
£480 pays a year's hosting and management of our website
£500 helps towards the yearly running costs of our office
£1,000 helps towards the cost of our online support service and the distribution of vitally needed supplies to families in poverty
£4,500 pays for the running of our Autism-Friendly Cinema and Theatre Clubs for a year
Absolutely HUGE thanks in advance for all your donations and fundraising,
we really do appreciate every single penny.