My name is Helen Wallace-Iles and I'm proud to be the CEO and founder of Autism All Stars Foundation UK. My greatest achievement, however, is being the mother of four truly wonderful children: all unique, all inspirational and all autistic.
In addition to being autistic, their diagnoses include dyslexia, ADHD, Tourette's syndrome, hypermobility and dyspraxia, so life has never been easy or straightforward for our family.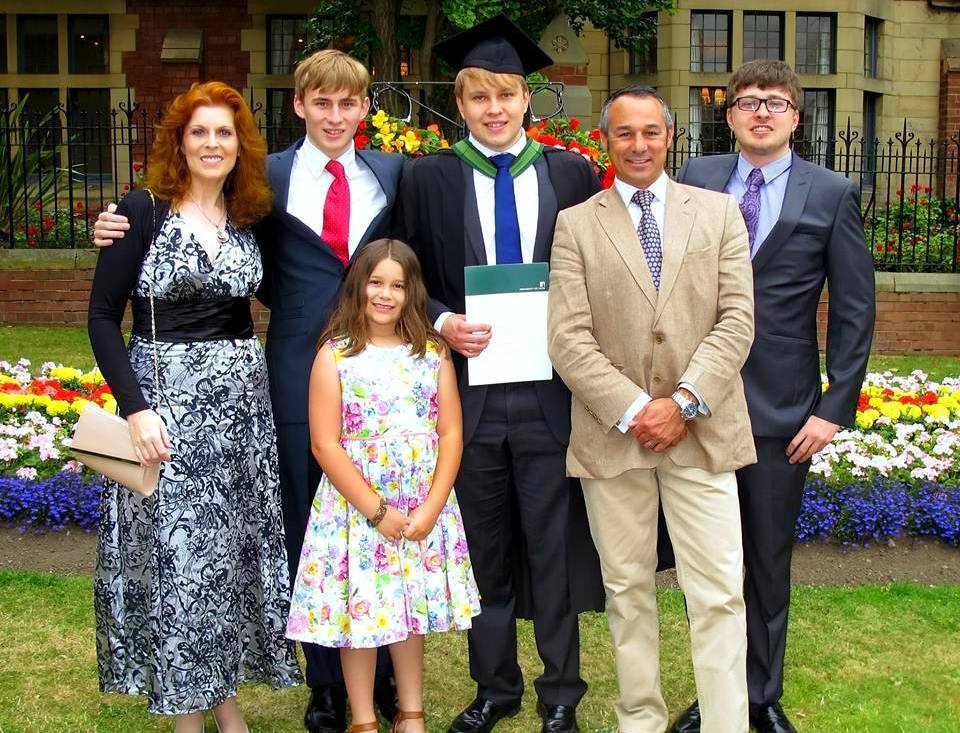 Like all autistic people, however, they are so much more than any diagnosis can describe, and against the odds, they've exceeded the boundaries society has set for them over and over again. Each of them tackles life's challenges with courage and good humour; firmly believing in everyone's right to live a happy and productive life, whatever their abilities might be.
Sadly, we faced our greatest challenge by far in March 2010, when my middle son Dominic's best friend committed suicide at the age of fourteen. He was an amazing boy – utterly unique and totally irreplaceable – who had many of the symptoms of autism but was never formally diagnosed. We looked on him as an unofficial part of our family, and to lose him in such a tragic way was simply heart-breaking.
Suicide rates amongst teenagers and adults on the autism spectrum are far too high, and we wanted to do whatever we could to help prevent other families finding themselves in this dreadful situation.
We decided to start a charity concentrating on the positives in life and encouraged everyone to find something within themselves that was valuable and worthwhile.
Dominic's friend was mad about a particular brand of trainers called Converse All Stars, and we wanted a name that conveyed the fact that we value everyone on the spectrum equally, so Autism All Stars was the obvious choice.
Our slogan, 'Through Darkness We Shine', is there to remind people that although we've suffered, through the suicide, through other people's prejudice towards autism, and through the trials autism itself inevitably brings, we've remained true to our own ideas and kept moving forward, no matter how difficult life became.
Since then, All Stars has helped countless others find their own light in the darkness, and encouraged them to shine in some truly unique ways. We wanted to give people as many unforgettable experiences as we could, so we organised bright and uplifting events to remind them they're not alone in being unique and feeling different.
Our public persona is therefore very much about enjoying and celebrating life at our incredible character events, cinema and theatre clubs. Behind the scenes however, we tackle much darker issues, supporting autistic people and their loved ones who find themselves in crisis as a result of many things including homelessness, addiction, mental health challenges or domestic violence.
Everyone's life is different, and everyone's suffering is different, so whatever situation people find themselves in, we're here to listen, offer advice and bring some light to the very darkest parts of their journey.
Autism All Stars is a truly inclusive organisation where we welcome everyone to come and laugh, cry, hug and share their stories in the hope of gaining support and finding the courage to keep going through times that can seem impossibly hard.
Living through this experience was one of the hardest things we've ever had to face. The important thing though, is that we DID live through it, and with determination and sacrifice, we've created an incredible organisation that makes the world just a little bit brighter for everyone, every single day.
If you'd like to learn more about how my children have surpassed everyone's expectations, or you have questions about autism (anything from how to get a diagnosis to why autistic girls seem so different to autistic boys) you're very welcome to buy a copy of my book: THE RINGMASTER'S TALE which is now a Number One Best Seller on Amazon!
Very best wishes to you all,

Helen Wallace-Iles
If you'd like to support our work, you can follow this link for lots of great ideas:
Fundraising Page