Now we're all on lockdown, it's the perfect time to give your cupboards and drawers a good clear-out, so I'm pleased to announce that Virgin Money Giving have teamed up with Ziffit.
Like many small charities, we're struggling to stay afloat at the moment and we could really use your support. Thanks to Ziffit there's now another completely FREE way for you to help us out.
Ziffit will buy your unwanted items like books, DVDs, CDs, Blu-Rays and games, and turn them into free donations for us, in just four easy steps: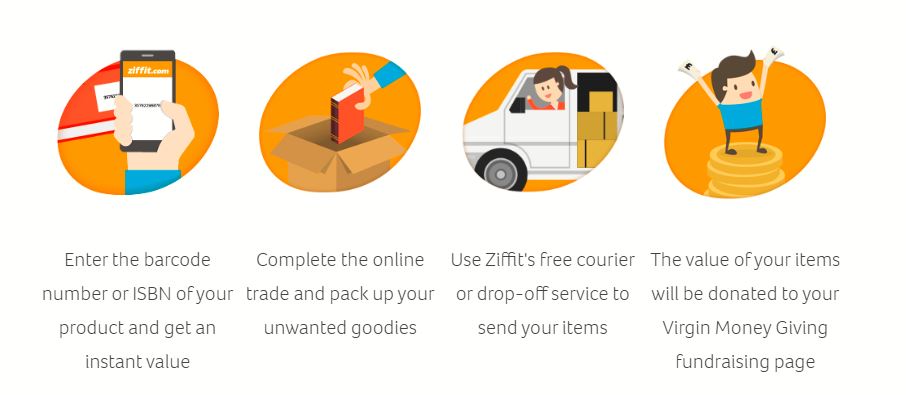 There's also a Ziffit app, which makes scanning your items really easy, and the best part is that you don't even need to leave the house, because Ziffit will collect your books, CDs, DVDs, Blu-rays and games directly from your door (while taking every care to observe social distancing rules).
Follow these links to download from either GOOGLE PLAY or the APP STORE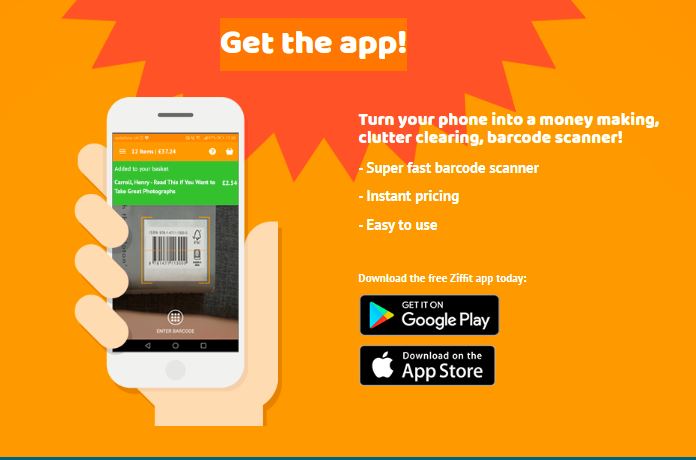 Follow these links to download from either GOOGLE PLAY or the APP STORE
You can find out more about how the donating through Ziffit works here: HOW IT WORKS
It's completely free to use and Gift Aid can also be reclaimed, so 100% of the money you raise, plus any additional Gift Aid, comes directly to us here at All Stars.
I've set up my own Ziffit fundraising page that you're very welcome to use – DONATE YOUR ITEMS – or you can easily set up your own and donate to us that way instead.
Now more than ever, any donation makes a huge difference to our morale and to how much we can help the autism community, so do feel free to share this with your friends and family and help us keep moving forward.
There are lots more free ways to donate here too: SUPPORT AUTISM ALL STARS
Sending our very best wishes to you all at this difficult time,
Helen and the All Stars Team