Back in April 2011, our charity was officially launched
with the intention of helping autistic people and their loved ones
feel heard, understood and included.
In the beginning…
The previous year we'd suffered the most devastating tragedy, when we lost my son's fourteen year old best friend to suicide. He was a huge Doctor Who fan and a real history nerd who never missed an opportunity to talk about World War 2 (particularly its planes which were his special interest). He also had all the symptoms of autism but was never formally diagnosed.
I knew nothing at all about running a charity but I knew plenty about autism, so to honour his memory we decided, along with other teenagers from his friendship group, to do what we could to create a world where people not only understood autism better, but accepted and even celebrated the wonderful diversity it can bring.
You can read more about how we started here: OUR STORY
We thought a craft fair would be a nice, traditional way to announce our arrival, but right from the start it was clear we weren't going to be like other charities, when a cast of Star Wars characters were there to greet (and generally harass) the public!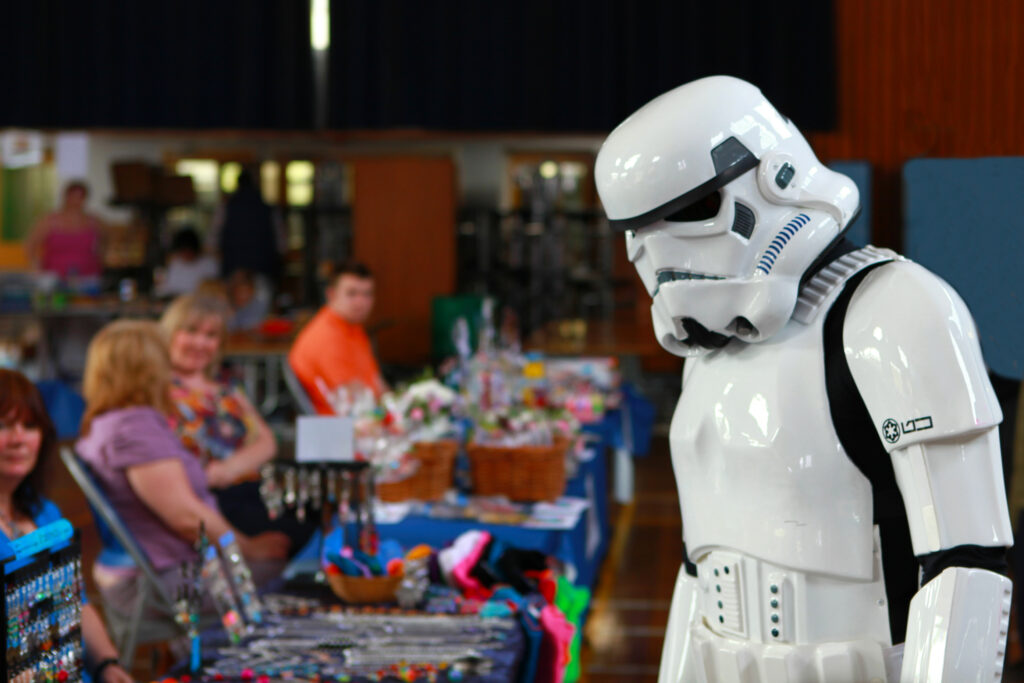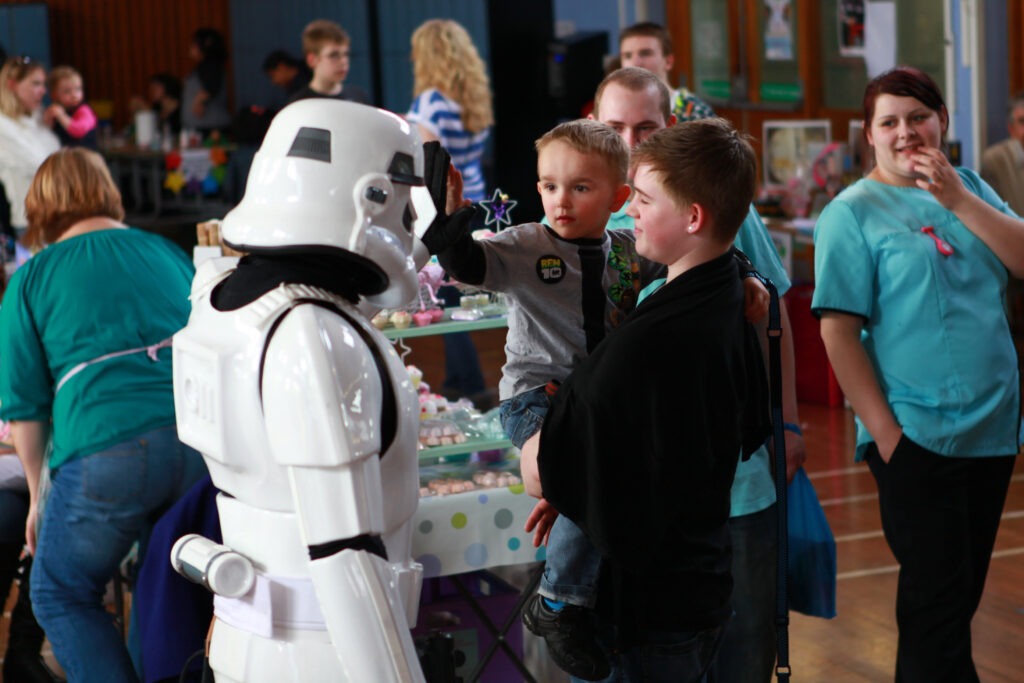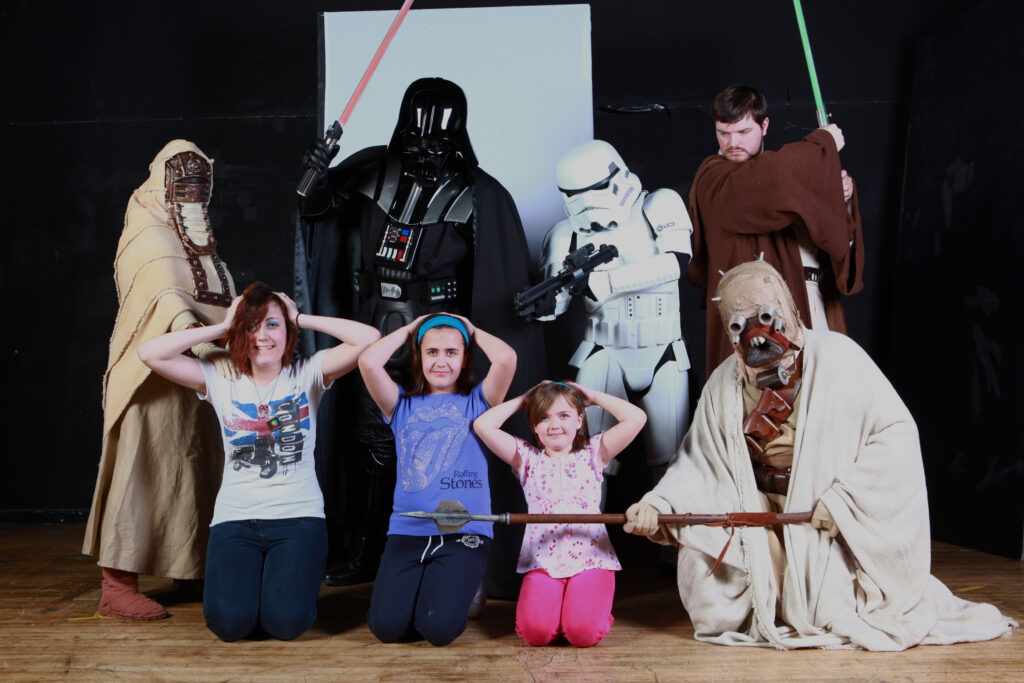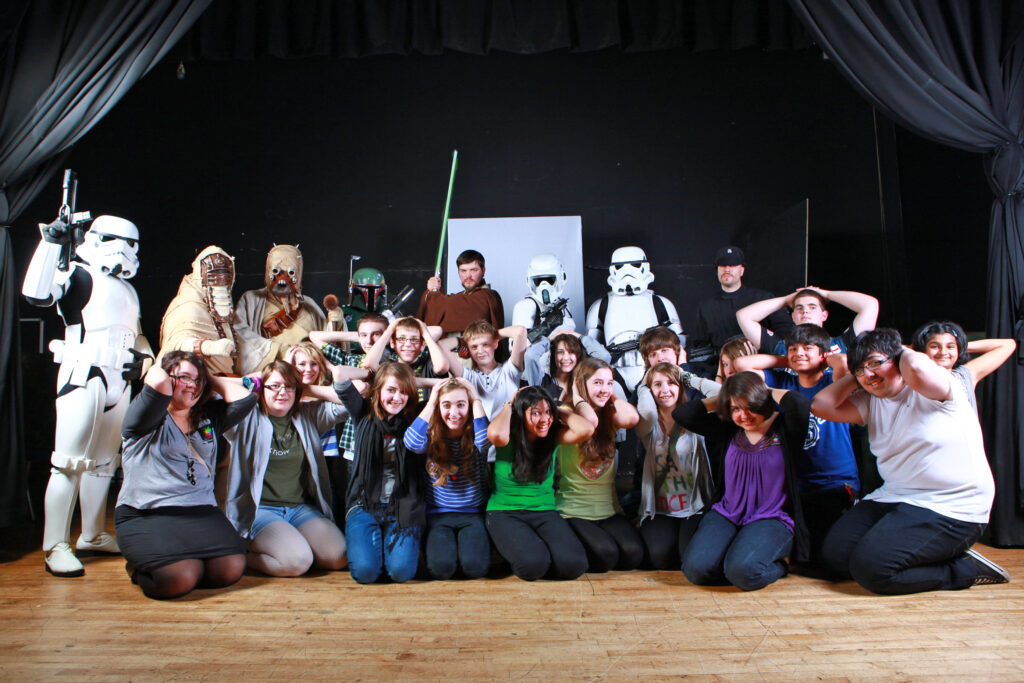 As time went on…
We started our social media journey with a handful of good friends following our new Facebook page, most of whom were mercilessly nagged to keep liking and sharing our posts!
We knew there was a huge amount of upsetting and often terrifying misinformation about autism on the internet, so to balance this out we focused on the positives of being autistic, sharing uplifting stories along with lots of very relatable (and often very geeky) memes about enjoying the funny side of life from an autistic point of view, while offering support and advice about the inevitable difficulties autism brings.
Word of our page, often described as 'the happiest place on Facebook', started to spread and eventually we also joined Twitter, Pinterest, Instagram and YouTube, where today we have a combined total of over 53,000 followers.


You can find out more about our social media sites and how to help us keep spreading the word here: OUR SOCIAL MEDIA PAGES
More events followed, and we quickly established ourselves as a charity who offered a safe, welcoming environment where people of all ages and abilities could experience something positive, colourful and exciting.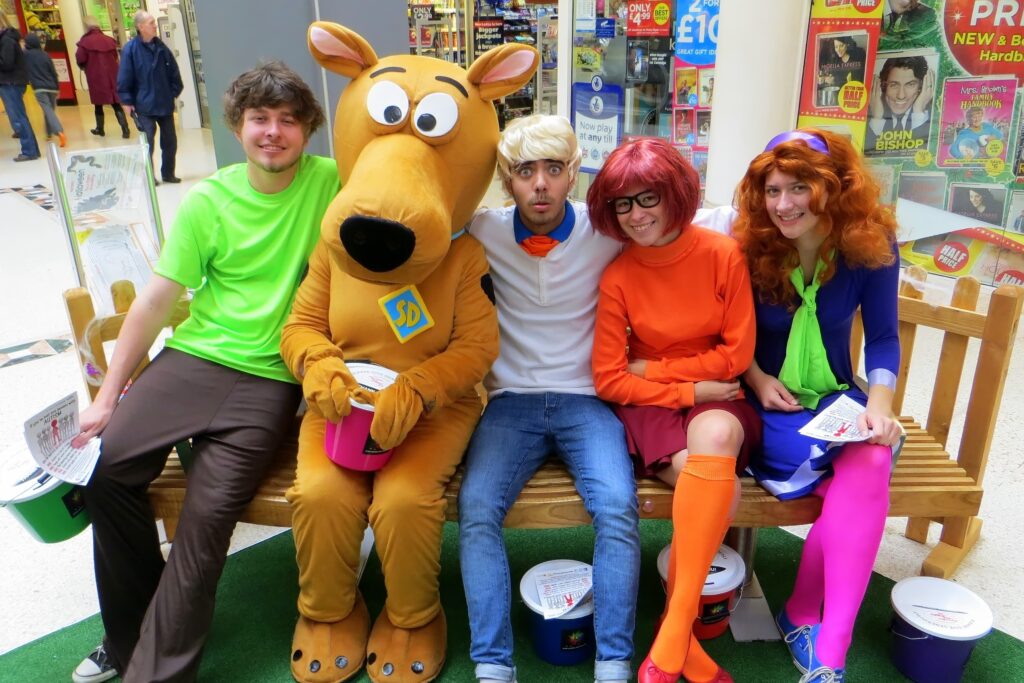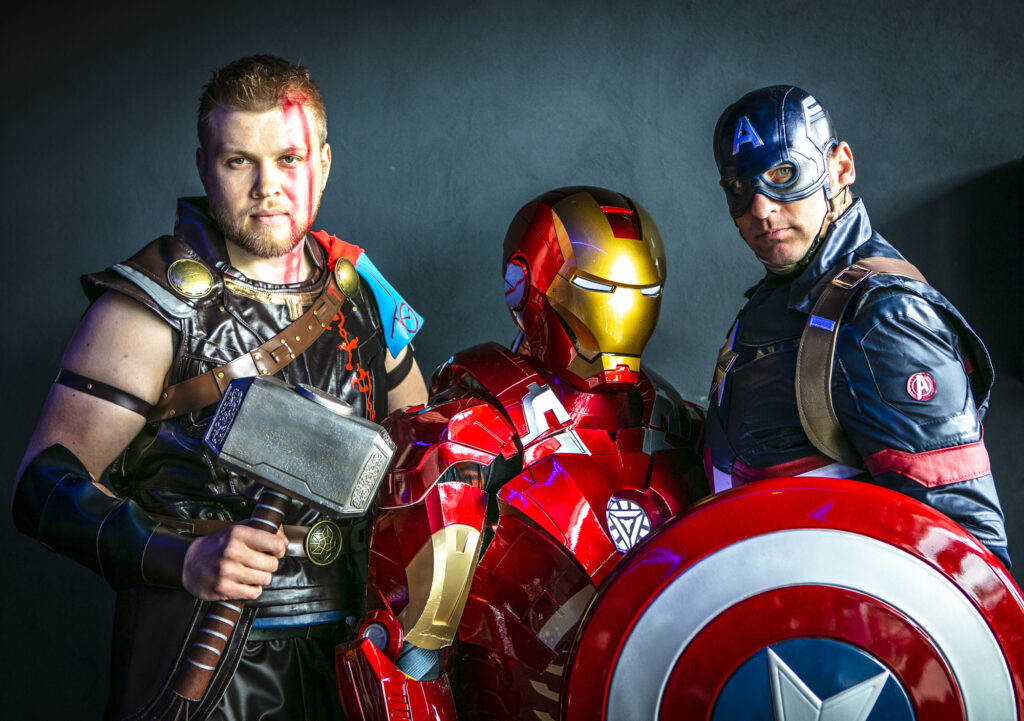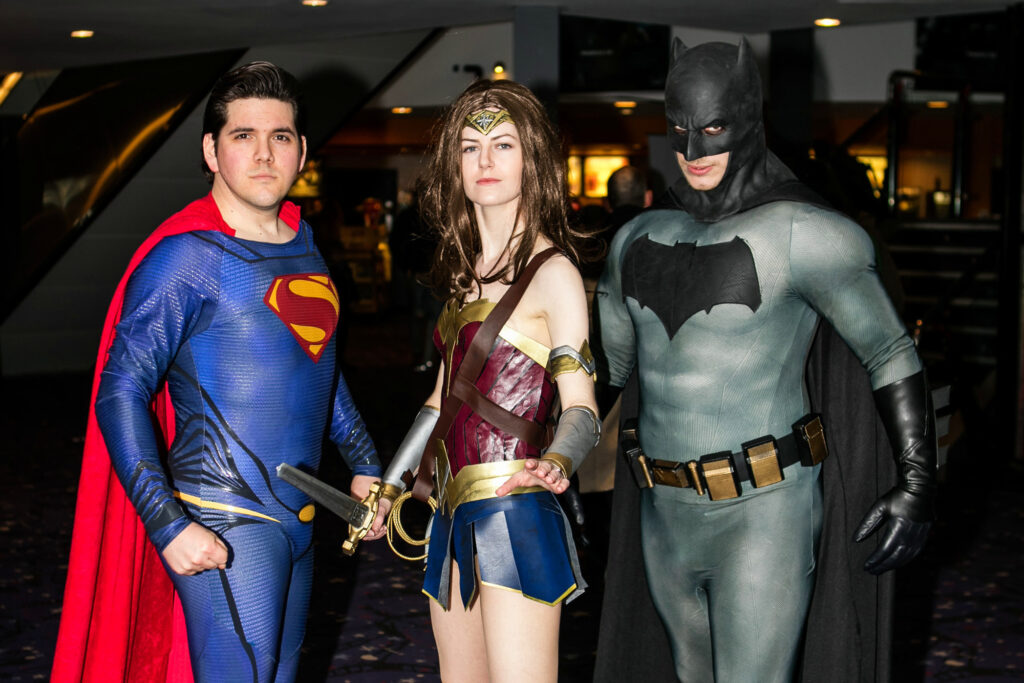 You can see lots more images of our events here: EVENTS GALLERY
We were always on hand to offer advice and understanding, with many tears being shed and hugs being given. Eventually we had enough funds to buy our own portable sensory den which we put up at events to give anyone who's feeling overwhelmed somewhere to take a quiet break.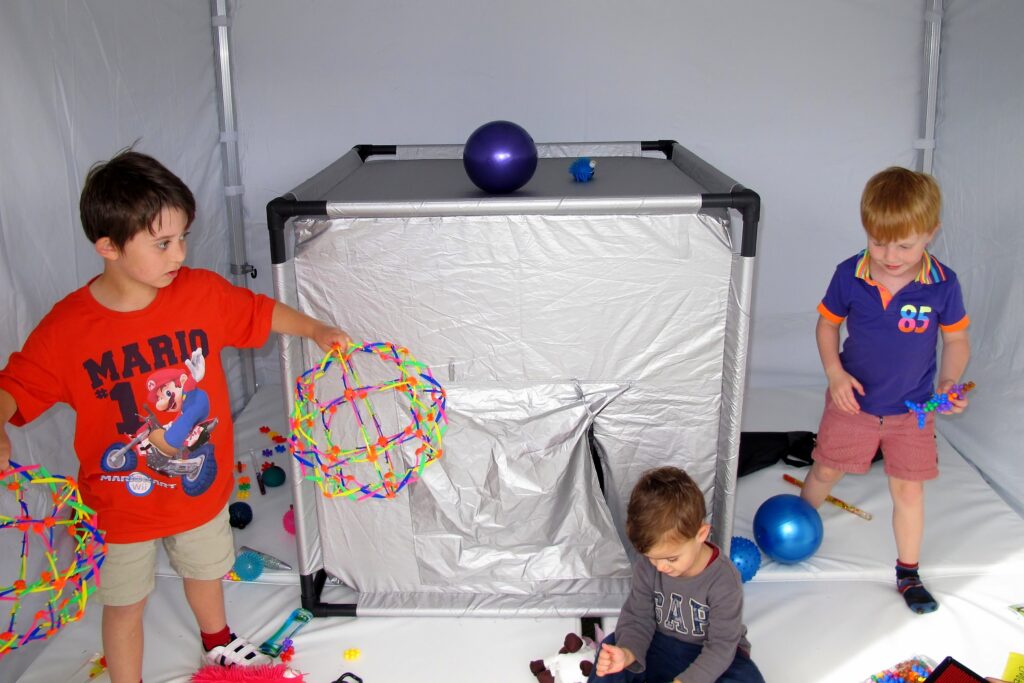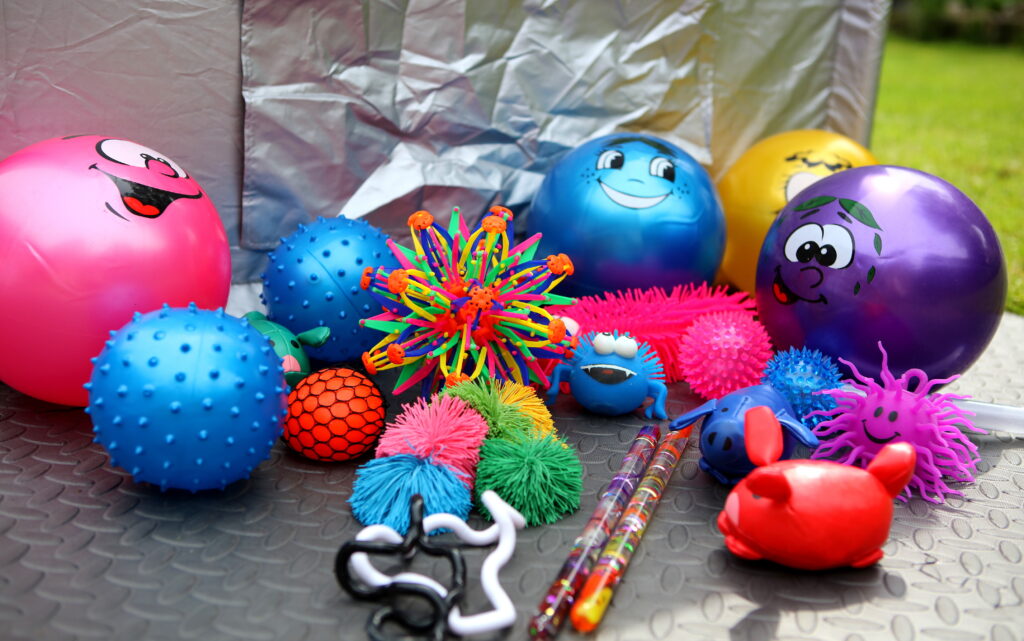 A few years later we started working with a wonderful local theatre company called YESPA, helping them to create relaxed performances for people with all kinds of additional needs. This led to us advising the Harlequin Theatre and Cinema on how to host autism-friendly screenings, and even giving them a fully equipped sensory den to increase accessibility to all their theatre performances and film showings.
By now we were running two successful autism-friendly cinema clubs – one in Crawley and one in Redhill – and giving away free tickets to the relaxed performances of our local pantomime too.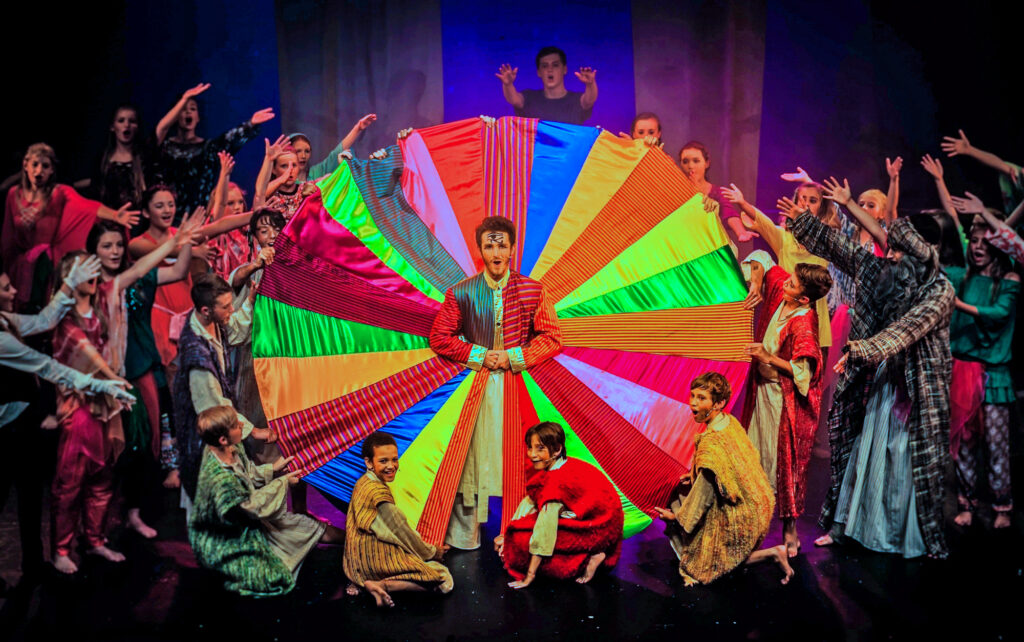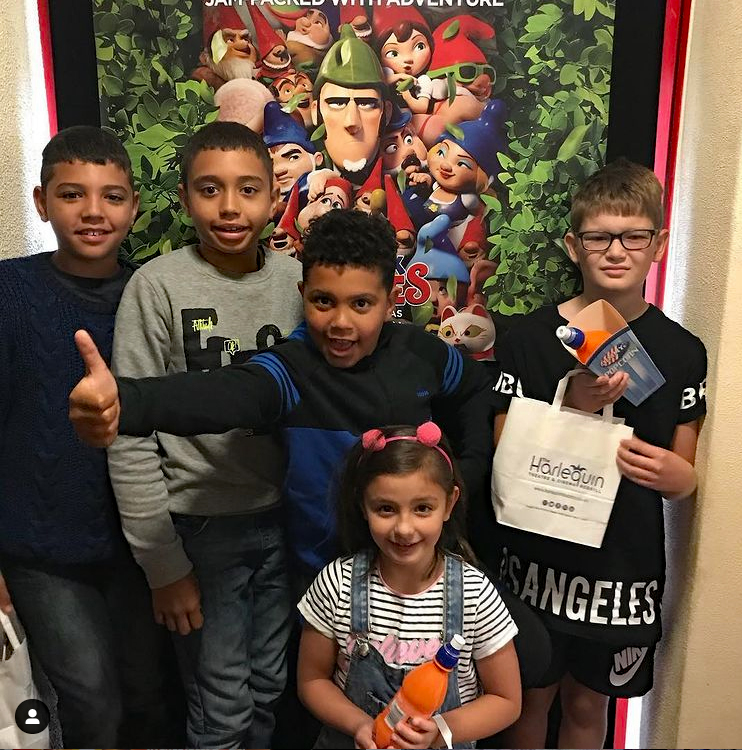 We're a tiny charity and we've often been very short of money, so to help us raise funds our supporters have done all kinds of amazing things, including walking 10K in sweltering heat wearing heavy costumes, completing a marathon dressed as a Stormtrooper in Guinness World Record-breaking time and climbing higher than base camp on Mount Everest.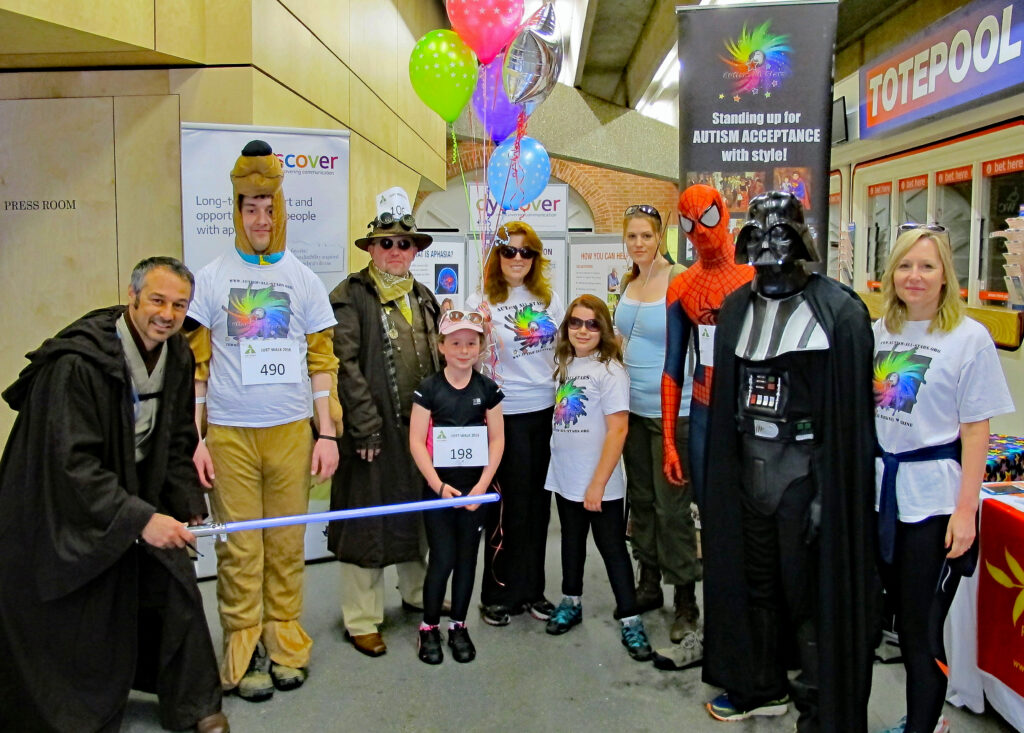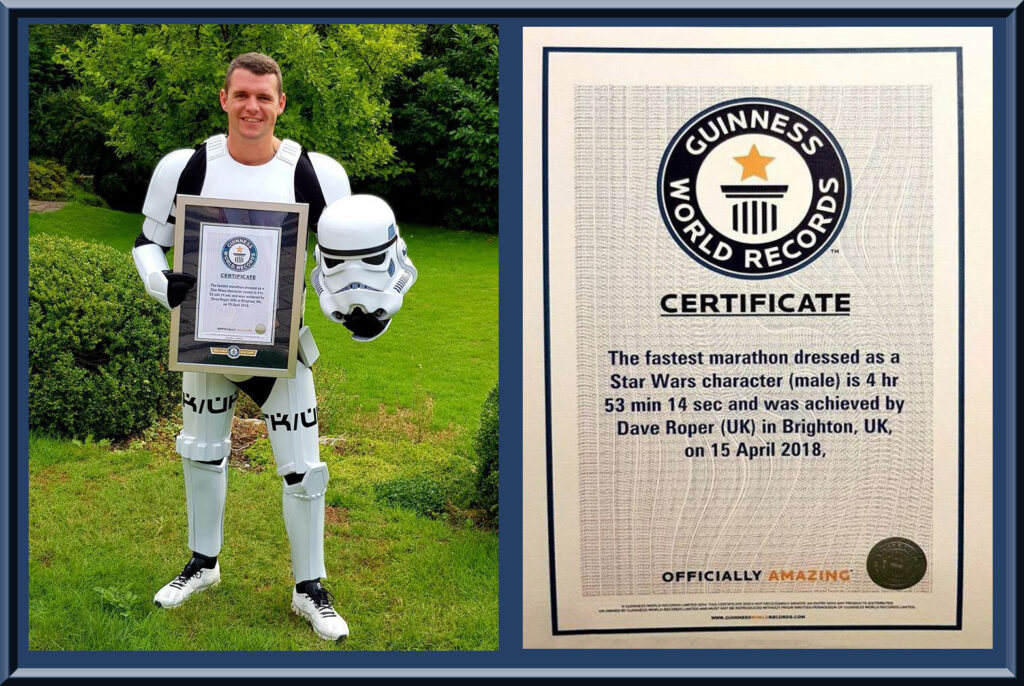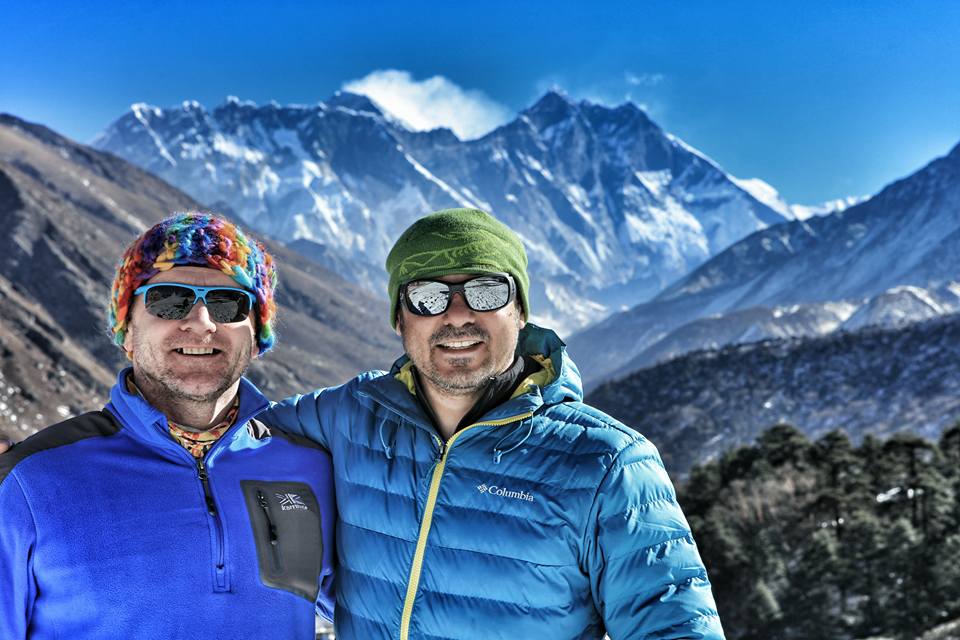 You can help us raise funds too in lots of much easier (and often free) ways by visiting this page: ONLINE FUNDRAISING
Reaching out to our community…
Over the years we've helped many, many people in our community and far beyond, including special needs football team The East Surrey Hawks who were able to buy lots of new training equipment, and our fellow geeks at The Comic Shop who we helped to create a bigger inclusive community for local families and gamers.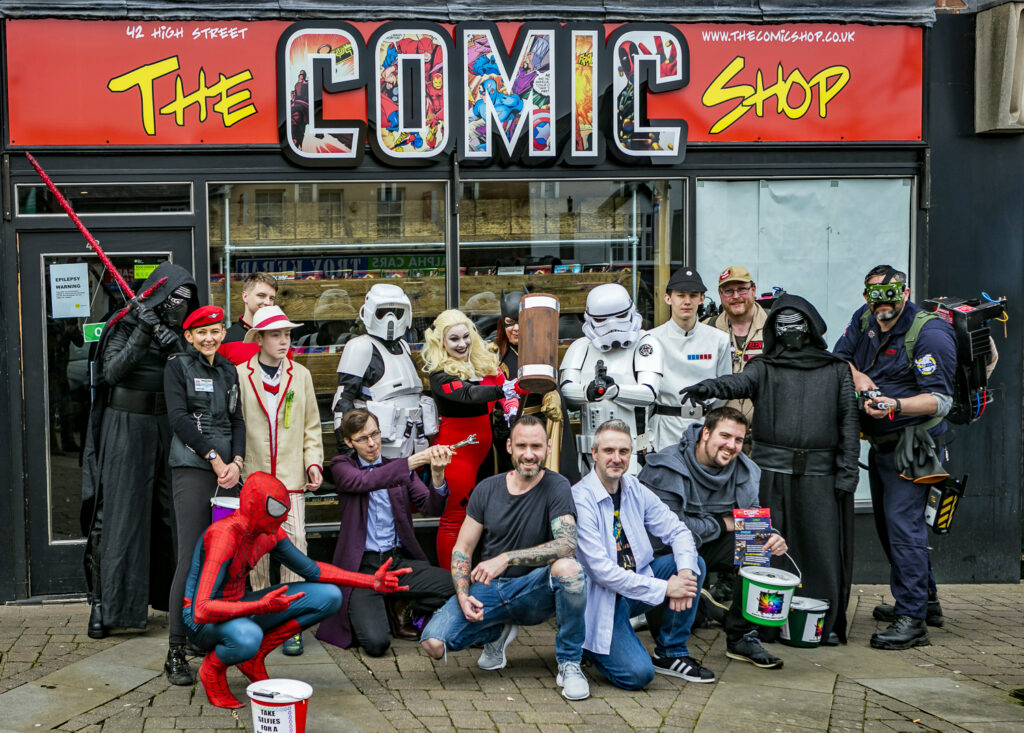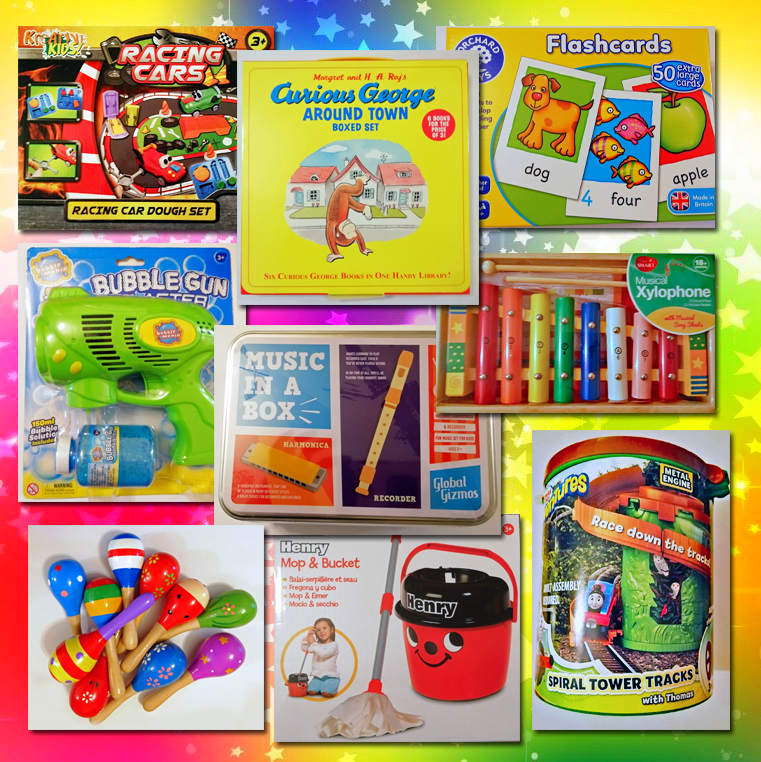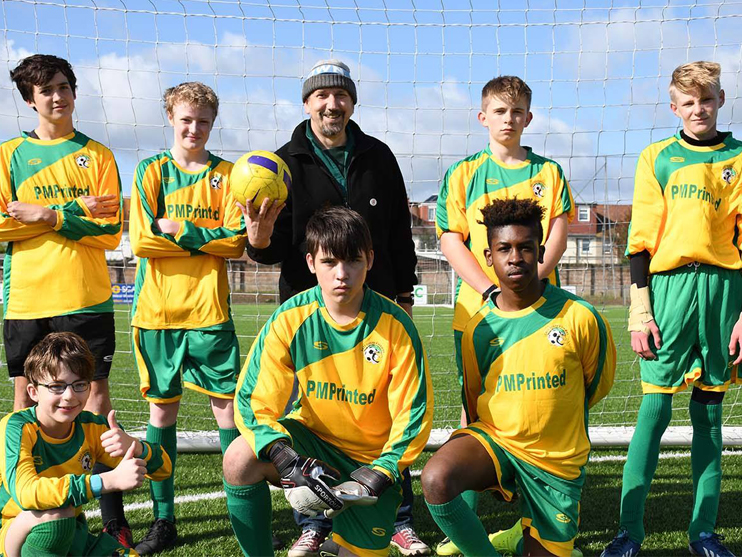 We've also bought Christmas presents for underprivileged children with additional needs, provided new drums for an inclusive drumming club and donated baskets of sensory toys to local clinics to help keep autistic children occupied during treatment.
While all this was happening I wrote my first book describing the early years of my journey as a mother of four autistic children, which continues to help lots of people feel happier and more secure about autism every day.
I also started writing a blog answering many of the questions people naturally have when they're new to the world of autism, as well as reviewing autism-related books and TV shows, and highlighting the incredible talents of autistic people such as artist Chris Baker
and dancer Ollie V.
You can find out more here: HELEN'S BOOK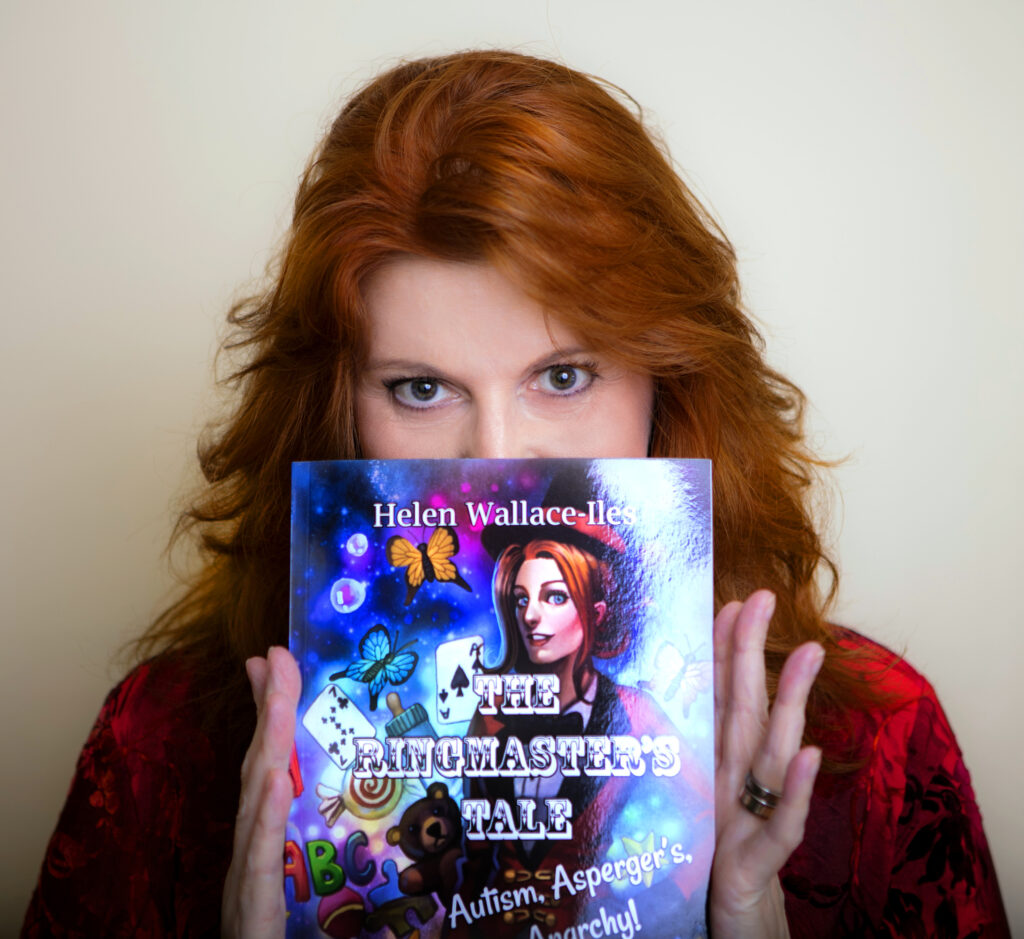 Into the future…
When Covid struck, everything we'd planned was suddenly cancelled, and to be honest we weren't at all sure we'd survive. People became understandably fearful of the future and stopped doing online fundraisers for us, and without our public events, the donations we'd relied on until then simply dried up.
We saw bigger, longer established charities than ours go under and were very concerned, but as always we lived up to our motto 'Through Darkness We Shine' and somehow we kept things going. We created an album of puzzles to keep people occupied during lockdown – FACEBOOK PUZZLES – as well as recreating famous paintings and scenes from films using household objects to make everyone smile – FAMOUS ART
Six of my family (including me) caught Covid, and we struggled hugely to keep the charity open while being so desperately ill, but somehow we managed it, and used the extra time it gave us to make some very exciting plans for the future.
Soon we'll be launching an exclusive new app
we've been designing from scratch.
It includes all kinds of useful information covering everything from autism-friendly travel companies and days out, to legal advice and mental health support for autistic people and their families, all thoroughly researched and recommended by autistic people
and the people who love them.
We've also been working with specialist counsellors and mentors helping families in crisis to cope during the pandemic, and will shortly be adding an online helpline to our website, allowing people to
contact us directly for more specific advice.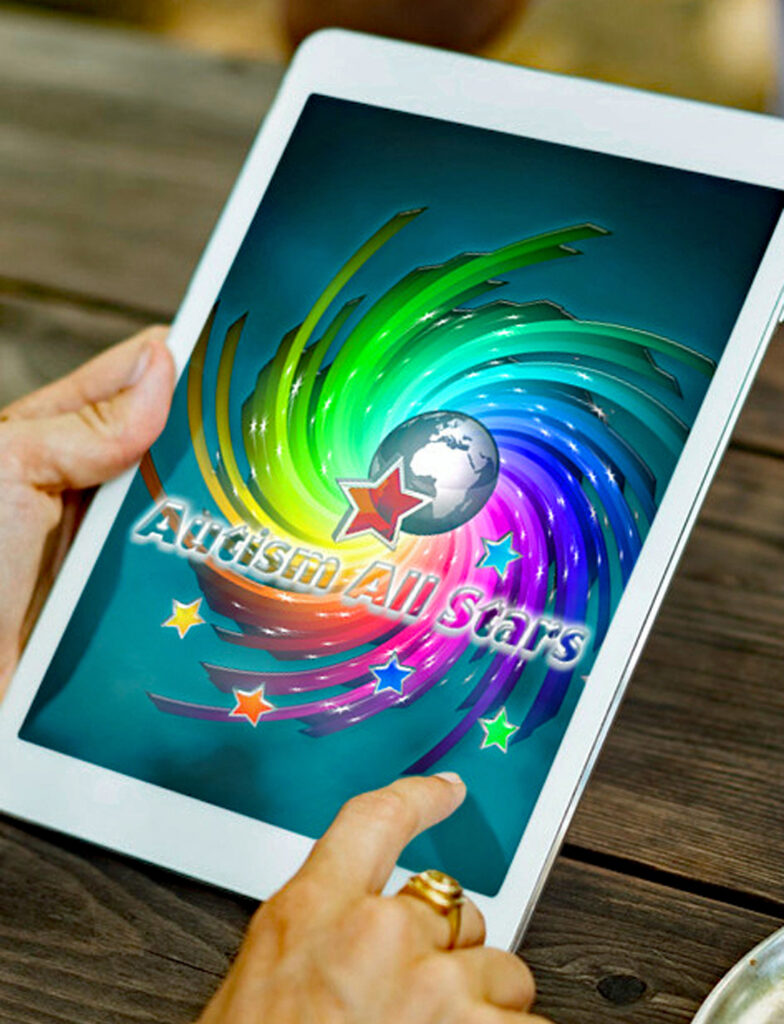 As we approach the end of lockdown we're looking forward to a year of reconnecting with our existing supporters and welcoming lots of new ones too.
We can never thank our volunteers enough for how they've gone above and beyond over the last ten years to bring a touch of magic into the lives of some of the most vulnerable people in our society.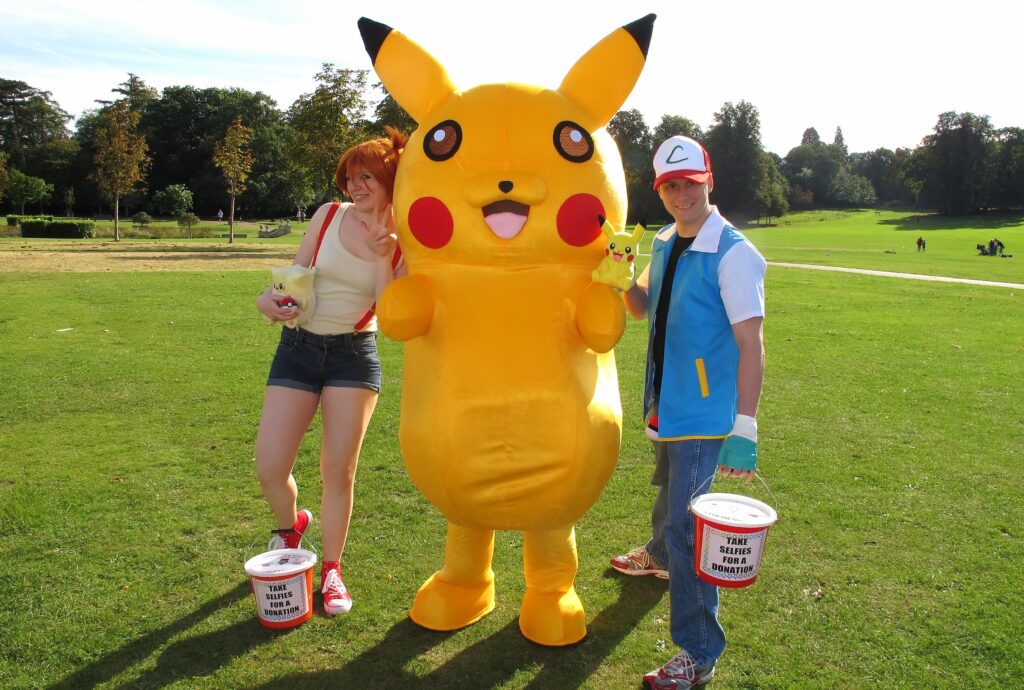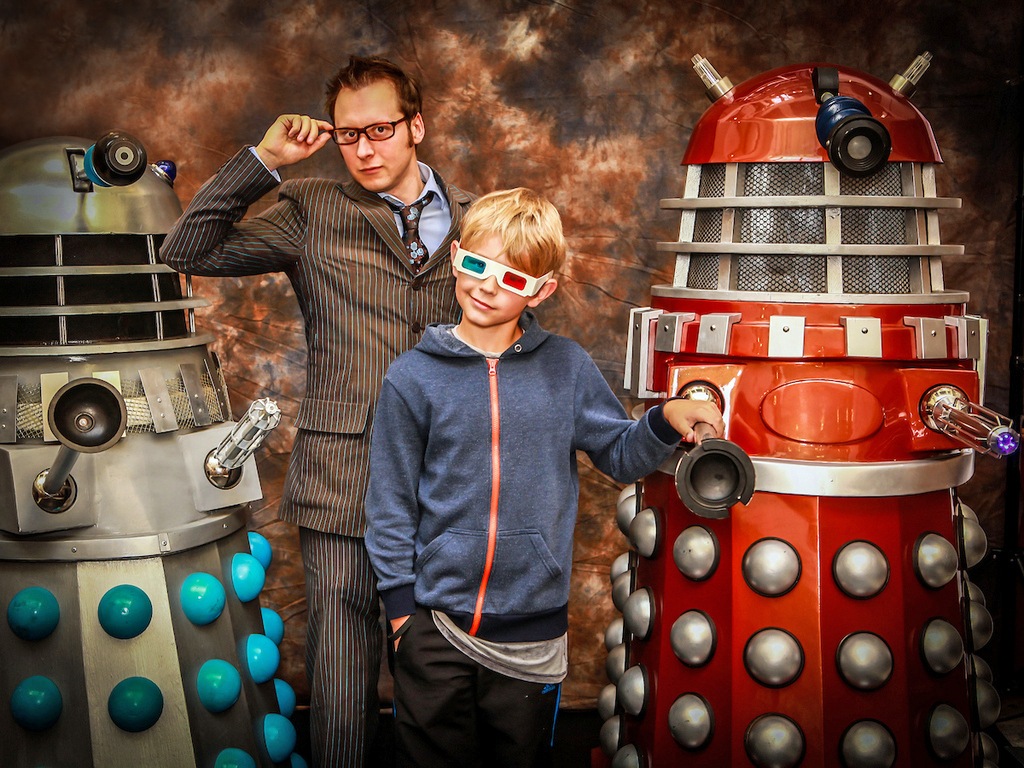 A particular highlight for us was when our Star Wars Spectacular event was attended by four of the original cast members, including the late Jeremy Bulloch. They all worked really hard posing for pictures and signing autographs, while our amazing cosplayers stood with each of them, dressed in screen-accurate replicas of their original costumes – something the cast members told us had never been done for them before.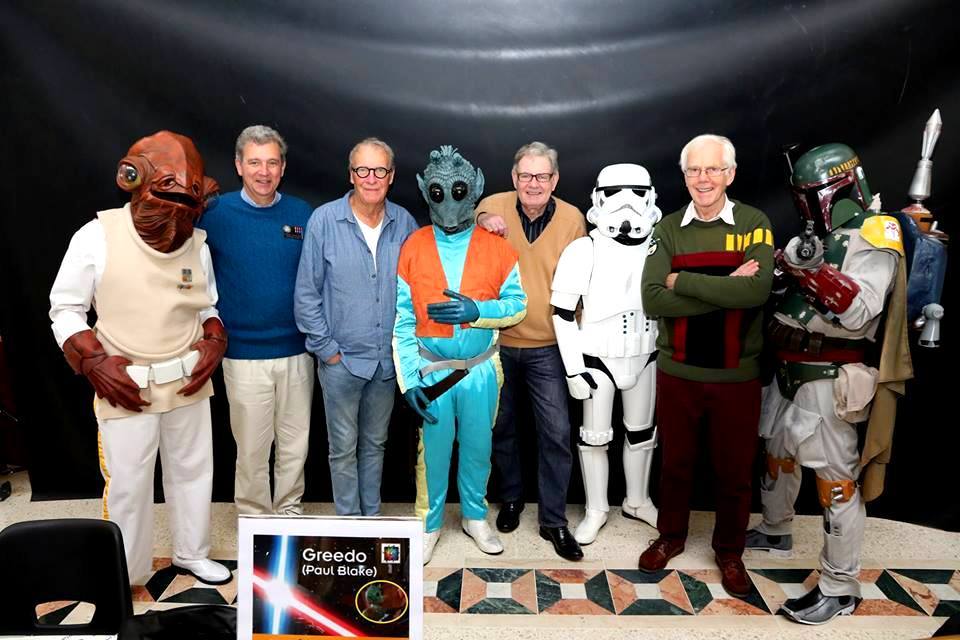 I also want to thank our supporters for every like, share and comment on our posts, for attending our clubs and taking the time to tell us how much our charity means to them. You can read some of their stories here: REAL LIFE STORIES and if you have a story of your own you'd like to include, we'd love to hear from you.
These first ten years have been full of highs and lows for us all, but by creating this charity to help the original group of devastated teenagers come to terms with their loss, we've built something unique and incredible that's already changed countless lives for the better.
What the next ten years will bring no-one can say, but I can promise you that Team All Stars will be here, shining through the darkness and spreading our message of hope and acceptance for as long as we possibly can.