To coincide with National Superhero Day today,
our Avengers were honoured to assemble at the Covid
vaccination centre in Reigate and support our real life
NHS superheroes in their vital work.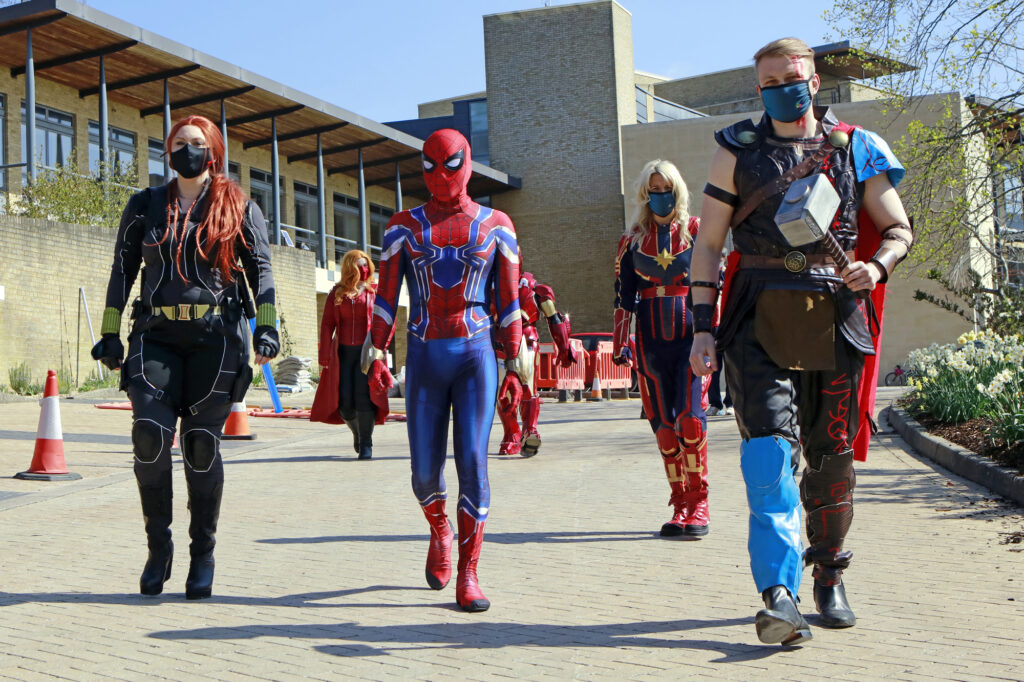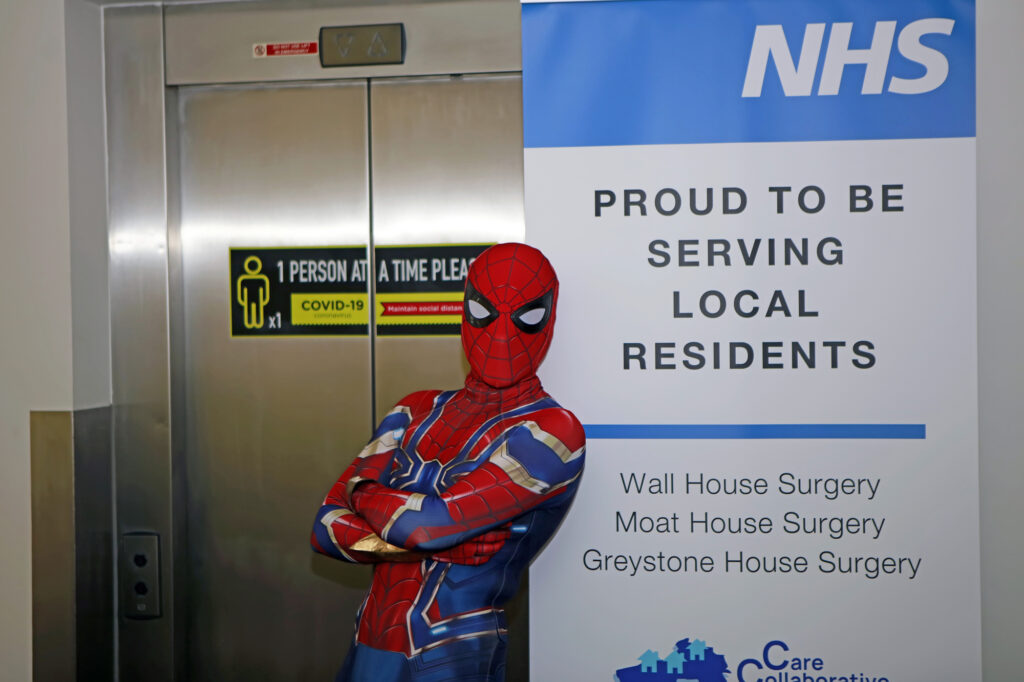 Staff and visitors alike were delighted to see them and made us all very welcome. Our team posed for photos, made surprise video calls to local children and even helped out as volunteer marshals, raising lots of people's spirits – something which was very much needed after the difficult times we've all been through recently.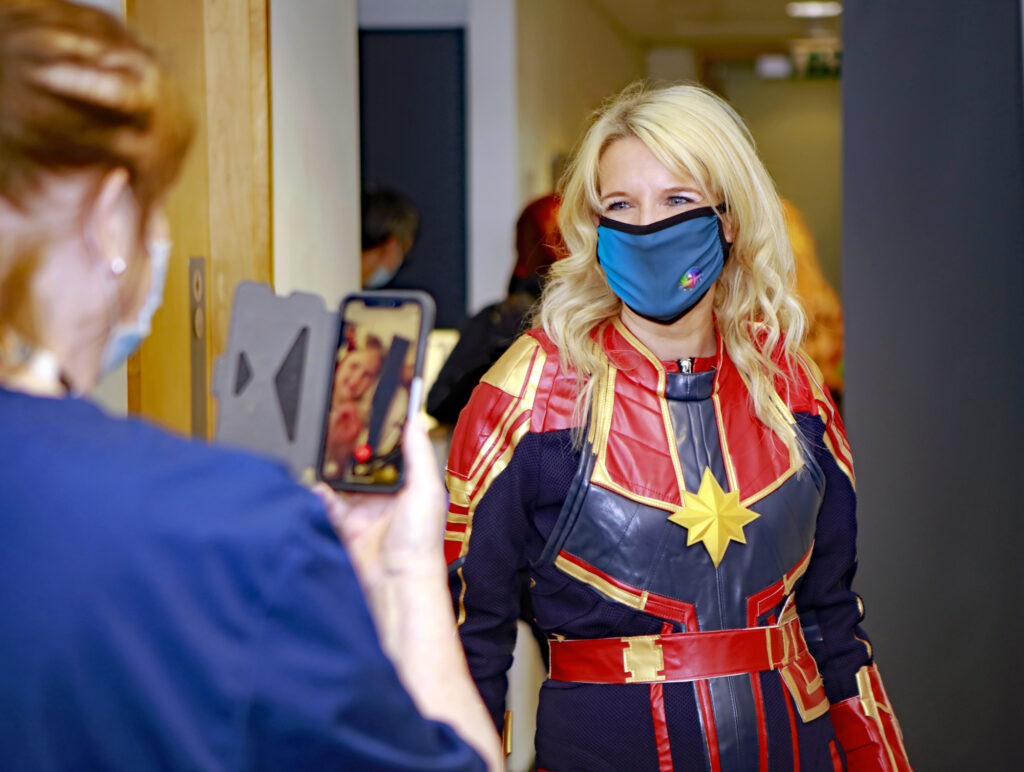 Our brave Avenger Thor volunteered to have his vaccine live on camera, and all the footage we took (both images and videos) will be made available to local schools to help ease any anxieties children might have about what to expect when they visit a vaccination centre.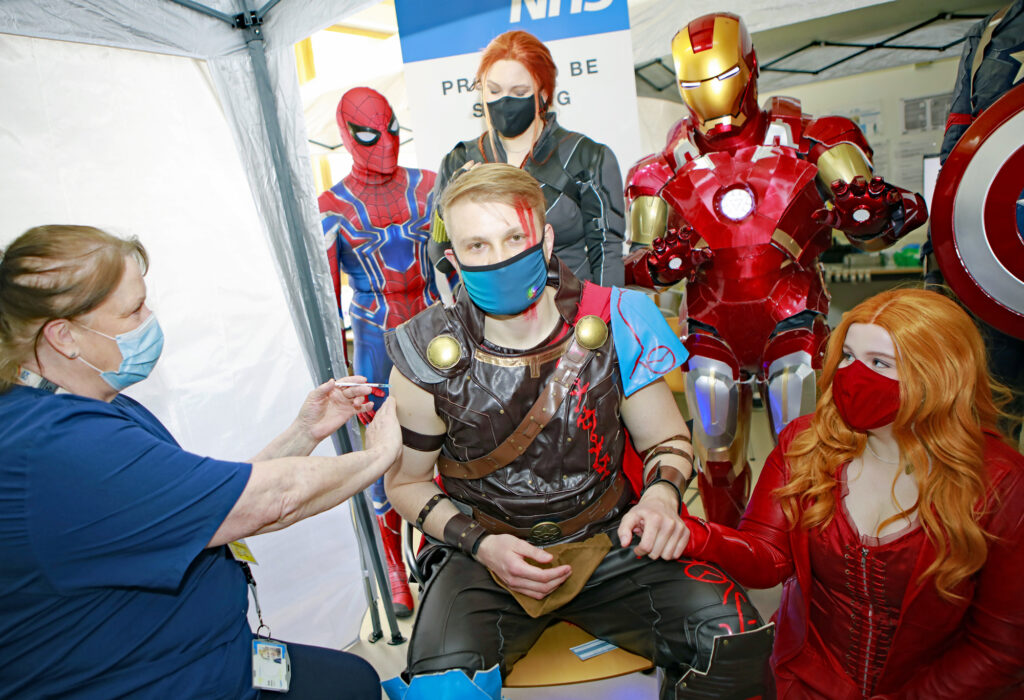 We were all surprised by how relaxed and inviting the atmosphere was. Everyone entered into the spirit of things and Thor even got his own vaccination card! Each member of staff we met was kind, patient and happy to answer any questions we had, and we really enjoyed being part of such a positive experience.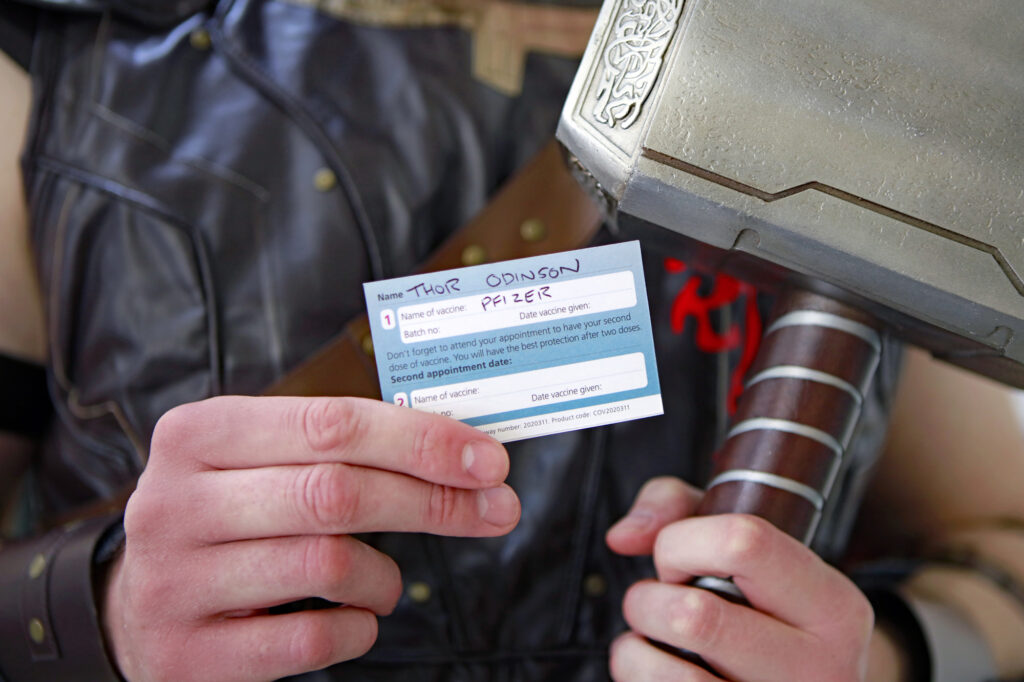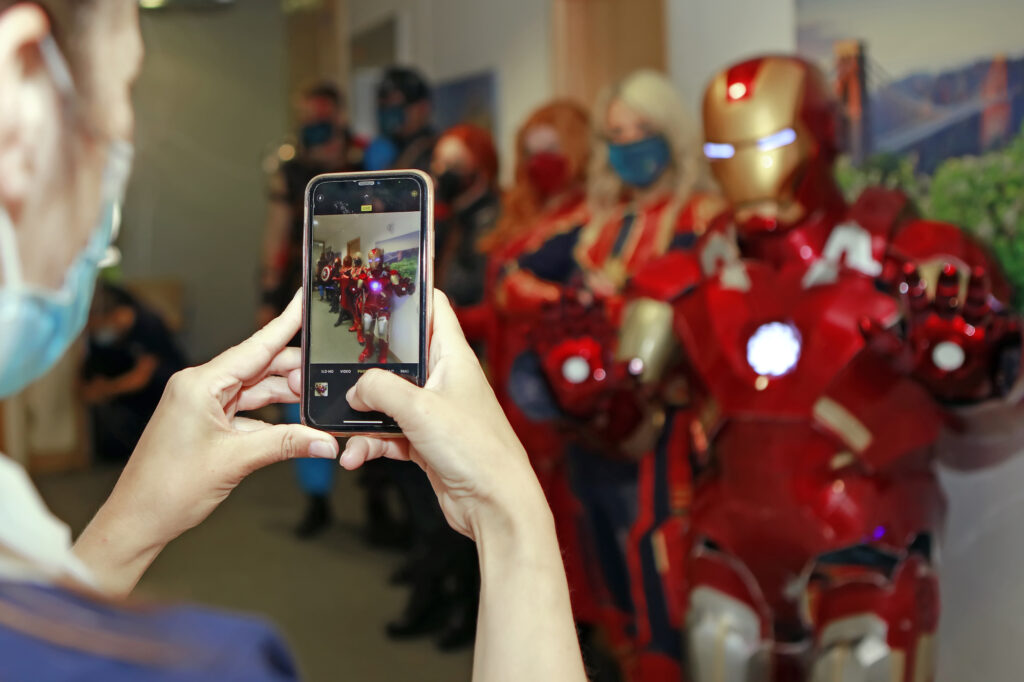 Check out our YouTube video to see lots more footage of what a great day we had: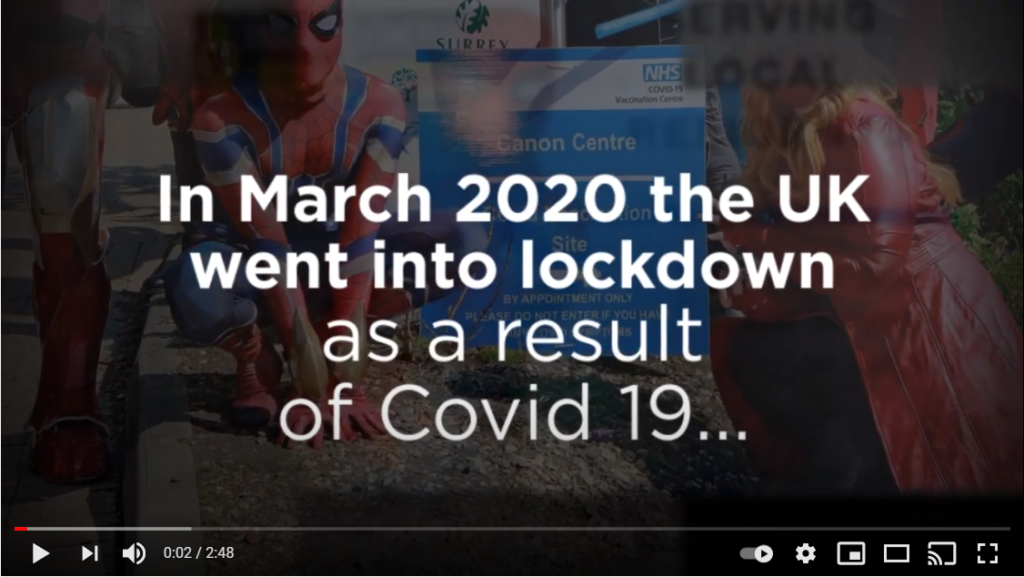 Vaccination is such a sensitive subject in the autism community and even twenty years after the link between vaccines and autism was disproved, I'm still regularly asked this same question by worried parents: "Will having my baby vaccinated make them autistic?"
It's completely understandable, since every good parent wants to do what's best for their children, so if you're in any doubt, feel free to ask as many questions as you need to.
For a full medical explanation of where this idea came from, have a look at this article from WebMD: DO VACCINES CAUSE AUTISM?
We all hope that by Autism All Stars getting involved in this nationwide vaccination programme, we'll be able to help put parents' minds at ease a little about the safety of vaccines in general.
I'm not medically trained, but I can tell you with absolute honesty that I know many, many autistic people who've already had the Covid jab without any unusual side effects, so if you're unsure about having it because you or a loved one is autistic, hopefully this will make you feel a bit better.
For the latest information about the Covid vaccination programme, follow this link:
COVID 19 NHS INFO
Check out more images from this event and lots of others in our gallery here:
EVENTS GALLERY
You'll find even more of our amazing events in our Facebook albums here:
OUR FACEBOOK ALBUMS