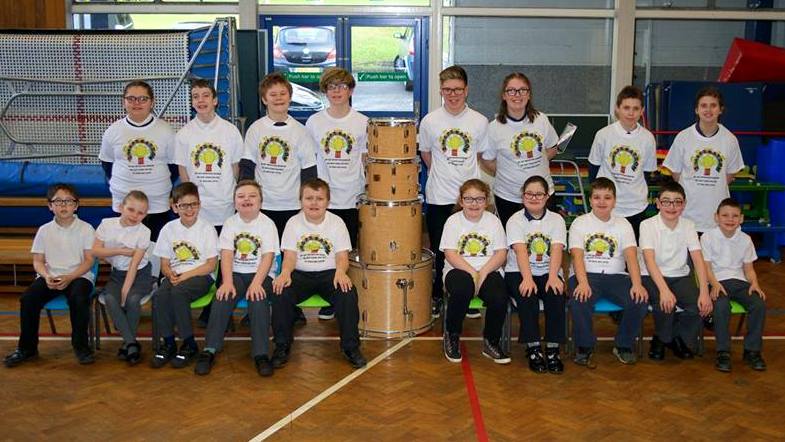 Today I'm shining a light on a truly inspirational club, aptly named 'Inspiration Drum Line'. It's a drumming group for children with additional needs, founded in 2016 by the unstoppable Nev Latimer, his wife Iris and their son Luke. They're based at Cedars Academy in Gateshead, Tyne and Wear – a specialist school for pupils aged 3 to 19 years with a wide range of complex needs including autism, ADHD and Down syndrome.
This is their story…
Where it all began…
Nev first started drumming in the local jazz bands way back in the 70's and 80's; they were groups of youngsters who marched round nearby villages playing music during the summer, competing in carnivals and entering competitions. He then went on to join the Territorial Army and played in their Corps of Drums, performing at military events all over the country.
This led to him working with youngsters in the Northumbria Army Cadet Force from 1994, where he took over their drums as a drum instructor with the grand total of three drummers! Undeterred by the very small numbers, Nev set about recruiting from all over the county and eventually had a complete Corps of Drums along with flute and bell lyre players. He was duly promoted to both Sergeant Major and Drum Major.
Passing on the passion
Luke was born in early 1994 and was Iris and Nev's only son among four daughters. Nev introduced Luke to drumming when he was just two years old and was delighted to find that it always calmed him down when he'd been having a rough day.
When he was younger, Luke attended mainstream school and sadly because of his autism he was what Nev describes as a 'walking target for bullies'. He was regularly beaten up, which could (understandably) make him agitated and aggressive, yet something in the music always seemed to soothe him. Slowly the seed of an idea began to grow, and Nev and Iris started wondering whether drumming might improve the lives of other children with similar needs to their son's.
Later on Luke joined Cedars Academy and found the help and support there that he'd so desperately needed in mainstream. Like many people on the spectrum, before joining Cedars he was horribly bullied for being different, labelled as naughty and hopeless and even told he had no chance of a decent future.
Nev described how the negativity and pain he went through very nearly destroyed him, yet out of something so dreadful would come something quite remarkable.
Luke follows his dreams
Although he was a very nervous boy when he started, the staff and pupils at Cedars eventually gained Luke's trust, and as he opened up to them, his real talents began to shine through. Cedars made Luke feel safe and instead of being ridiculed he was encouraged to follow his dreams. Even his quirks, including his life-long obsession with hats, were understood and accepted as simply part of who he was.
He became very active in sport and music and started playing the guitar, going on to achieve a first diploma in lead guitar and first diploma in music technology through Gateshead College.
Luke and his partner Elle had two sons together, Oscar and Tyler, and he became a devoted and much loved dad.
Inspiration Drum Line is born
Nev, Luke and Iris wanted to do everything they could to help build the confidence of other youngsters who were going through the same challenges Luke had faced, so they used their incredible passion for drumming and founded Inspiration Drum Line together,  running the club twice a week after school.
Nev describes the way the club took off and how much it helped the children who attended as 'our greatest achievement'.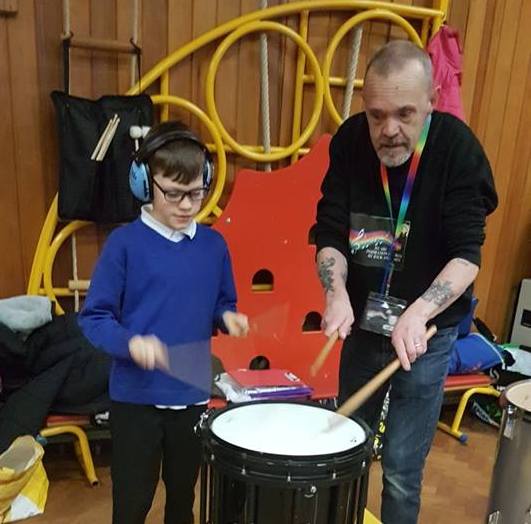 The youngsters in the group have a whole variety of complex needs, and the effect on them has been nothing short of miraculous. To begin with it was very difficult to get any conversation out of them, and eye contact was impossible, but after a while they started to open up. Now when Iris and Nev do the school run, the children run up and give them high fives, telling them about their day and how much they love coming to drum club.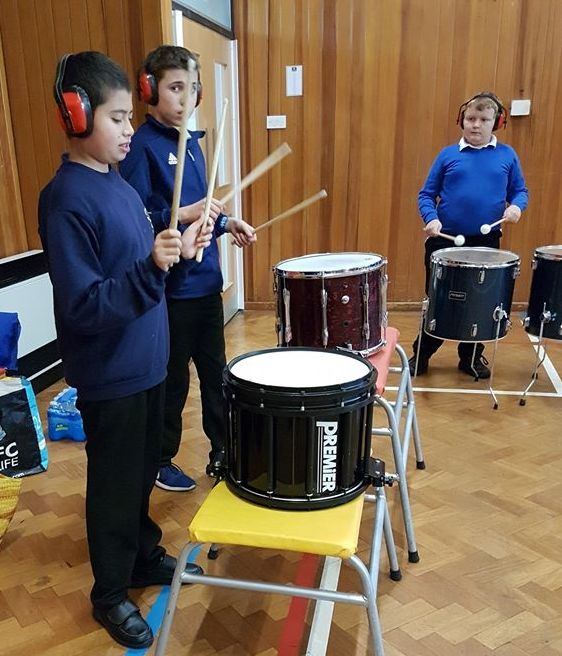 Staff often let them know how the children's schoolwork has improved, with their concentration, motor skills, memory and teamwork all having been enriched by their drumming experiences. Parents are equally amazed at the difference in their behaviour at home and their eagerness to get to school, especially on a Tuesday and Wednesday when the club runs.
Finding the strength to carry on
Things were going from strength to strength, but tragically in December 2017 the family's world was shattered when, without warning, Luke suddenly died at the age of 23 from undiagnosed rapid onset diabetes.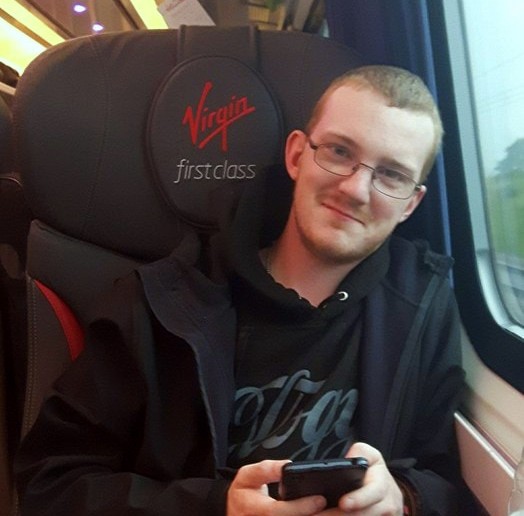 Heartbroken by his loss, Nev told me "I didn't want to carry on the drums after we lost Luke, but he would never have forgiven me if I'd ended what we started." Somehow he and Iris managed to find the courage to keep things going, and although he considered giving up, he now says "I'm so pleased I never did because Luke is with Iris and I at every session."
Some of the original children in the group still remember Luke and often talk about how much they miss his antics and the rapport he had with them because they were on the same wavelength. Nev says simply "He made us proud every single day."
In September 2018 Iris and Nev were presented with a community award to honour the way they carried on after losing Luke, which was a real achievement, but he says "We get the biggest sense of achievement at the end of every session when the kids go out the door smiling and telling parents what they've been doing and waving to us. That itself is worth all the awards in the world."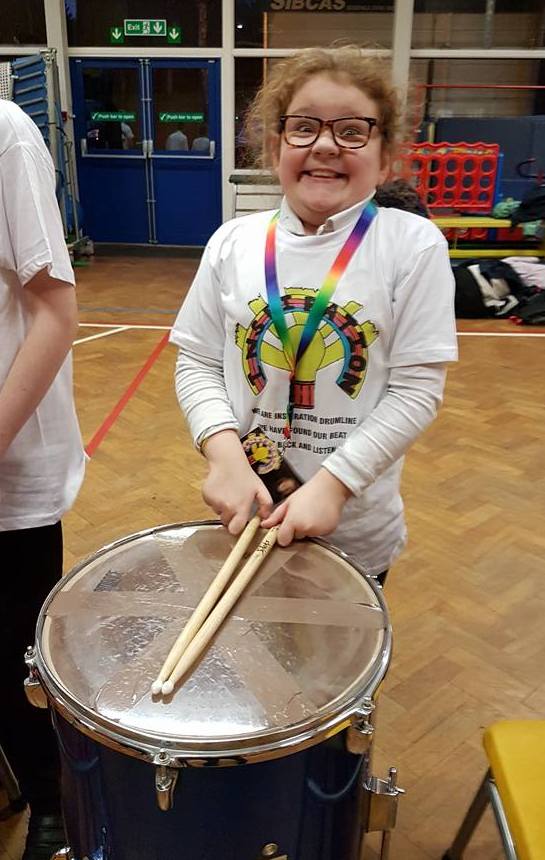 It's clear that drumming is helping these children in many different ways, including giving them a safe, controlled release for their frustrations when things get tough. If you'd like to know more about how it all works, there's a fascinating article by Michael Drake about the emotional, physical, psychological and spiritual benefits of drumming which is well worth a look: DRUM THERAPY
Looking to the future
Nev's ambition for the club is to eventually have a drum line in every special needs school in the Borough and for them to compete every few months or so to show off their skills, but it would be a competition with a difference: no losers, all winners; allowing them to focus on what they can do, rather than what they can't manage just yet.
His message for anyone who's struggling is simple yet incredibly powerful: "Never give up; you can achieve anything you set your mind to. Life is like a drum, you only have to find your own beat; find YOUR beat and you're halfway there. Every person with special or additional needs is inspirational to us all, that's why I called our drum line 'Inspiration'."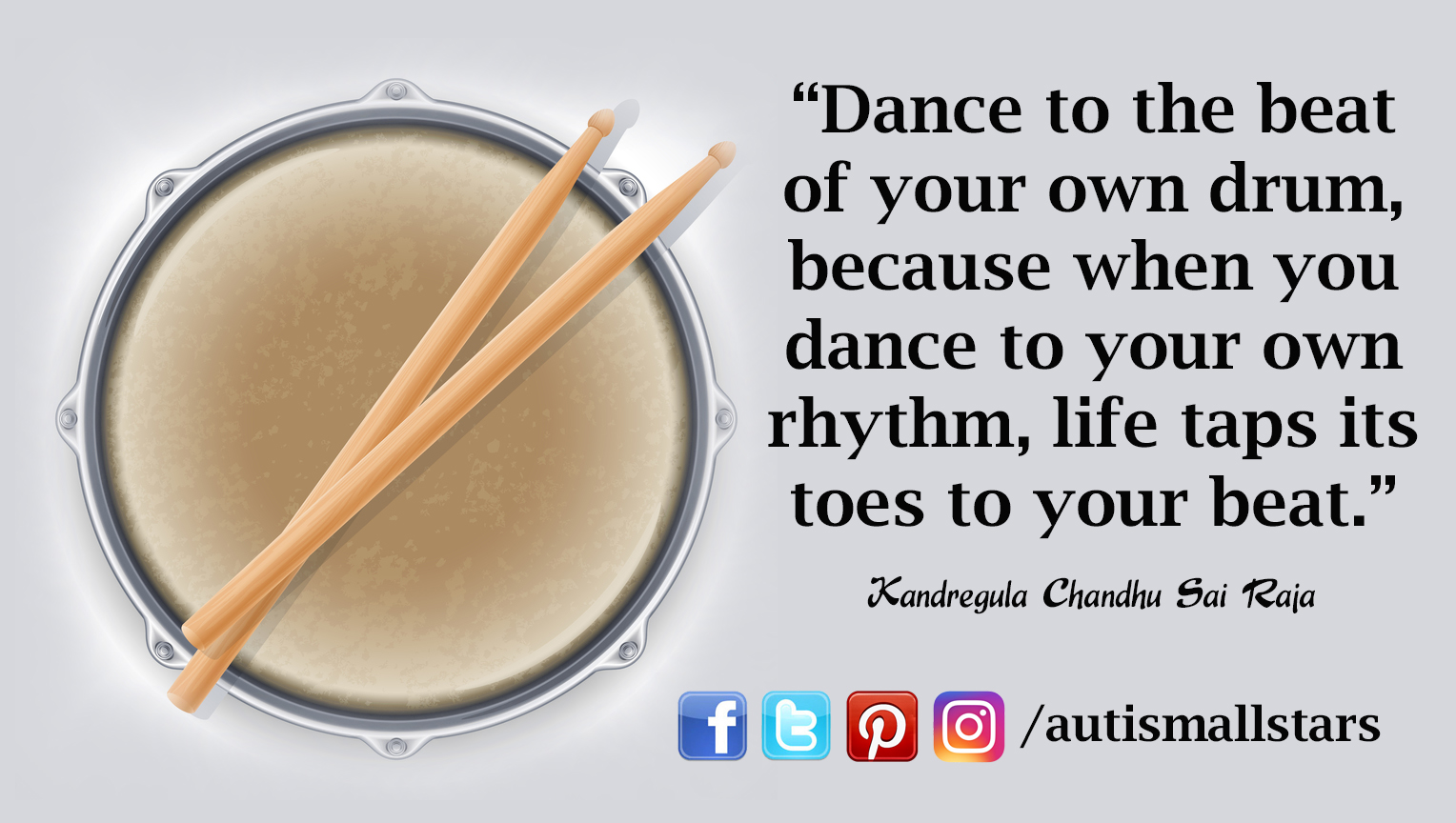 You can find out more about Inspiration Drum Line
by following them on Facebook here: