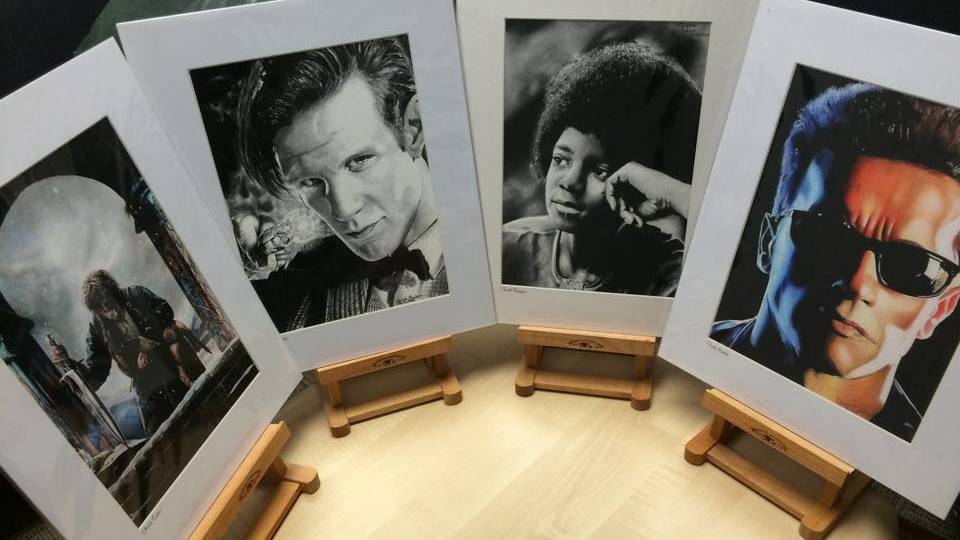 I was recently introduced to the incredible work of a young autistic man called Chris Baker – a self-taught artist from Cardiff, South Wales. I found his art so inspiring that I decided to find out more, and discovered the story of an ordinary family whose love, acceptance and determination to turn challenges into opportunities has created a truly extraordinary life for this hugely talented 22 year old.
In the beginning…
Chris's mum Sam told me how drawing has helped her son develop in a variety of ways, from an introverted young boy who was fascinated with the machines of war and would draw miniature pictures of tanks and guns on the corner of newspapers, to the accomplished artist he is today.
Having struggled at school, Chris was removed from mainstream education at the age of 14 and as a result spent a lot of time isolated from his peers. It was at this point he decided to teach himself to draw in earnest, and Sam described this as the time 'his drawings went to the next level'. His focus now was on portraiture, and Sam would often find pieces of paper around the house with a single eye or a nose drawn on them, as he worked to perfect each element. She did find it quite alarming at the time, but as you can see, the results of his endless hard work definitely speak for themselves…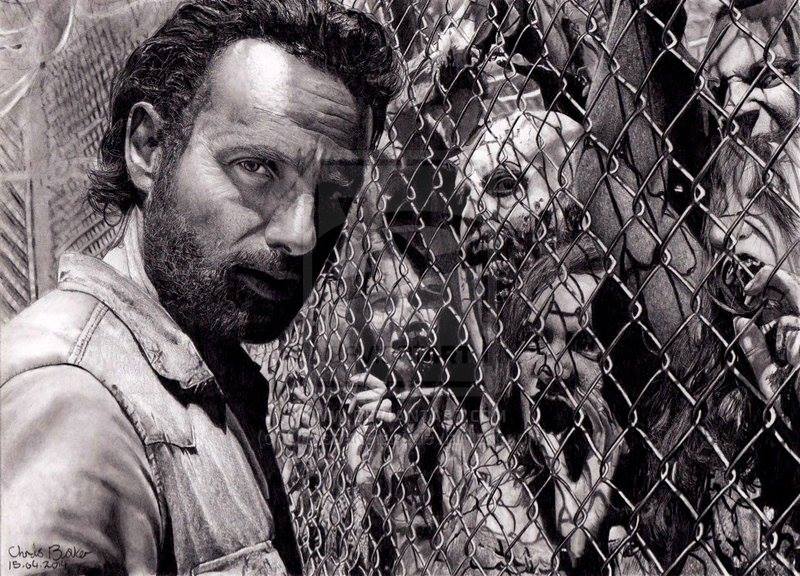 Chris's phenomenal picture of Rick Grimes from The Walking Dead
took 30 hours to complete
Like many people on the spectrum, Chris originally started drawing as a form of therapy – to help him both become calm and remain calm – but when he realised how happy his drawings were making people, it gave him the incentive to draw more.  Although Chris struggles to talk to people in his everyday life, through his drawings he's been able to communicate with them about his creations, which means the world to his parents as you can imagine.
When Chris turned 16, Sam and his dad Stu began to share Chris's drawings on social media and were blown away by the incredible feedback they received.  By the age of 18 Chris had a very impressive portfolio, with lots of interest being shown in his work, so they decided to register him as being self-employed. This began their journey of selling prints of his art at comic conventions across the country, something they still do to this day.  Sam describes them as 'the perfect team', with Chris providing the drawings and Stu in charge of logistics, while she does the majority of the talking.
Chris's favourite shows include Game of Thrones, Breaking Bad and The Walking Dead, and his hyper-realistic prints of their main characters often (quite understandably) sell out.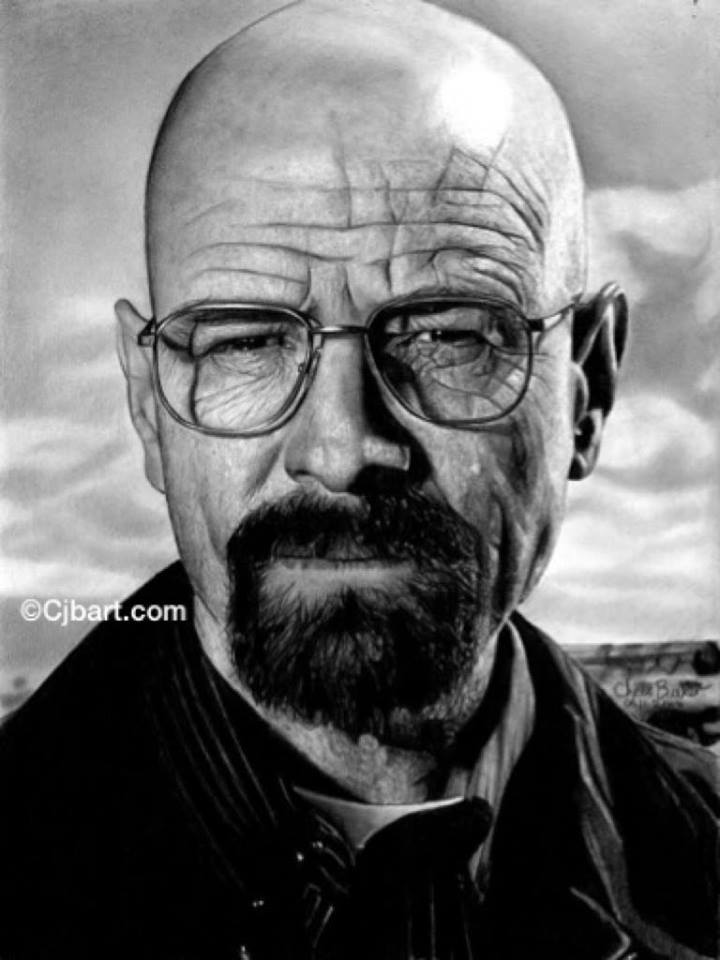 An unbelievably detailed portrait of Walter White from Breaking Bad
Taking things to the next level…
In 2015, Sam watched an article on the ITV News about a young boy with autism whose special interest was his favourite football team, and when the presenter asked other people to contact them if they knew of any feel-good stories, she got in touch straight away. This interview went so well that they were invited onto Good Morning Britain the following week, which raised Chris's profile as a photo realism artist even more.
Chris's darting hero Michael Van Gerwen then commissioned him to draw his official portrait which was later produced as a limited edition print run.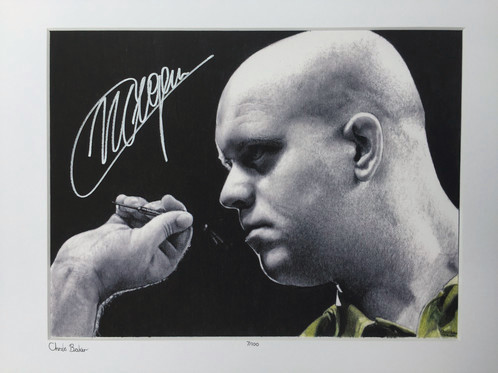 Michael has also commissioned Chris to draw personally for him, as has his manager, as well as other professional darts players, and Chris is now working with Red Dragon Darts, Winmau and Modus to draw their players too.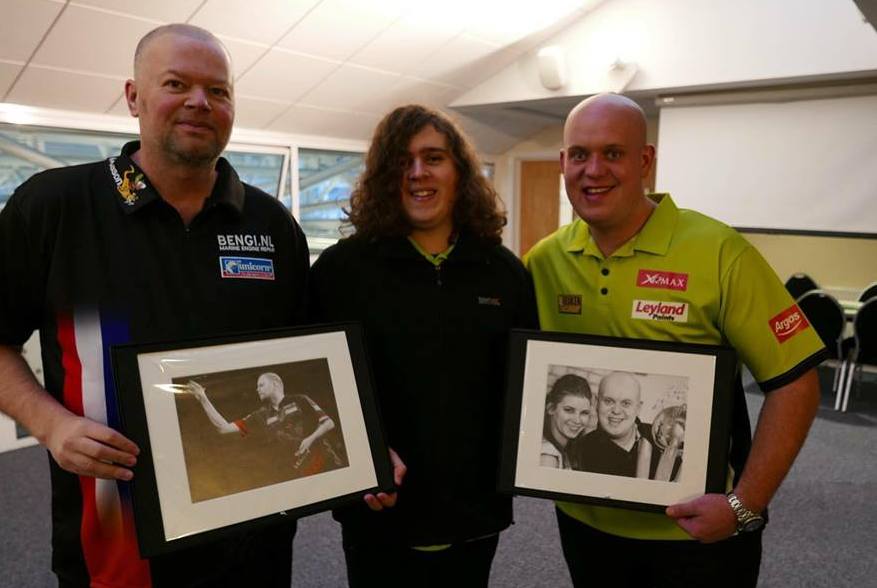 Chris is shown here with Raymond van Barneveld and Michael van Gerwen
Over the last few years, Chris has met many celebrities and shared his portraits with them, including Benedict Cumberbatch and Mark Gatiss, who even asked him to be an extra in their filming. Sir Ian McKellen was reduced to tears when he saw Chris's portrait of him as Gandalf, and it's very easy to see why.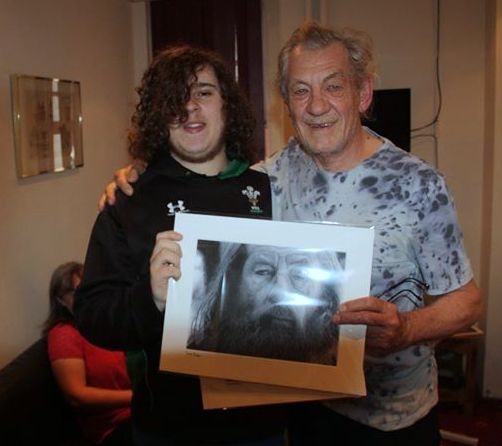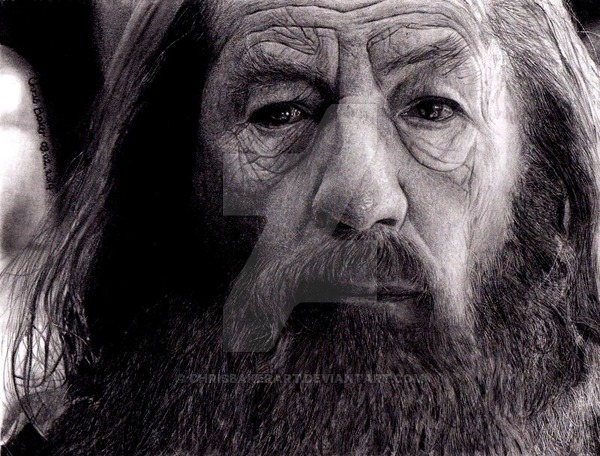 Chris's breath-taking portrait of Gandalf the Grey from The Lord of the Rings
took 15 hours to complete
A definite highlight for Chris was meeting The Jacksons, whose music he says has inspired him to succeed. They were so impressed that Marlon stopped the show to tell everyone in the arena about Chris's art. You can see this heart-warming moment on video here: CHRIS MEETS THE JACKSONS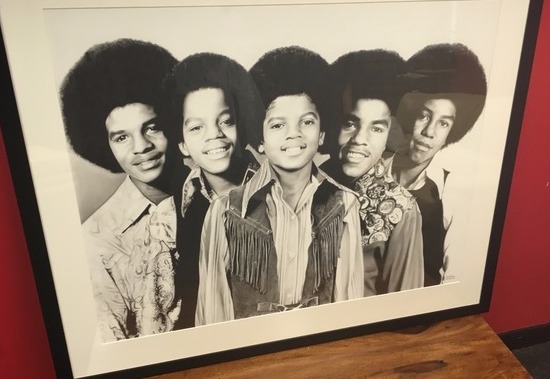 The picture that stopped the show!
The man behind the art…
So, who is Chris Baker? Well, although he's anything but typical, many of his challenges will be very recognisable to others on the spectrum. He prefers to stay out of the spotlight and encourages his parents to speak on his behalf during interviews and at conventions, although he has been known to chat with his customers when his social anxiety allows it, which is always a very proud moment for his family.
He's intensely passionate about his special interests and spends anything up to 40 hours working on his portraits, and when asked if he has a favourite, Chris always says that he loves them all equally. What a gift it must be to be able to express himself in ways that bring such wonder and joy to so many people.
In August this year, Chris was asked to officially open the work experience room at Ty Bronllys School, Brecon, which does some quite remarkable work with autistic people, and was also named as 'Role Model of the Year', something that's clearly very well deserved.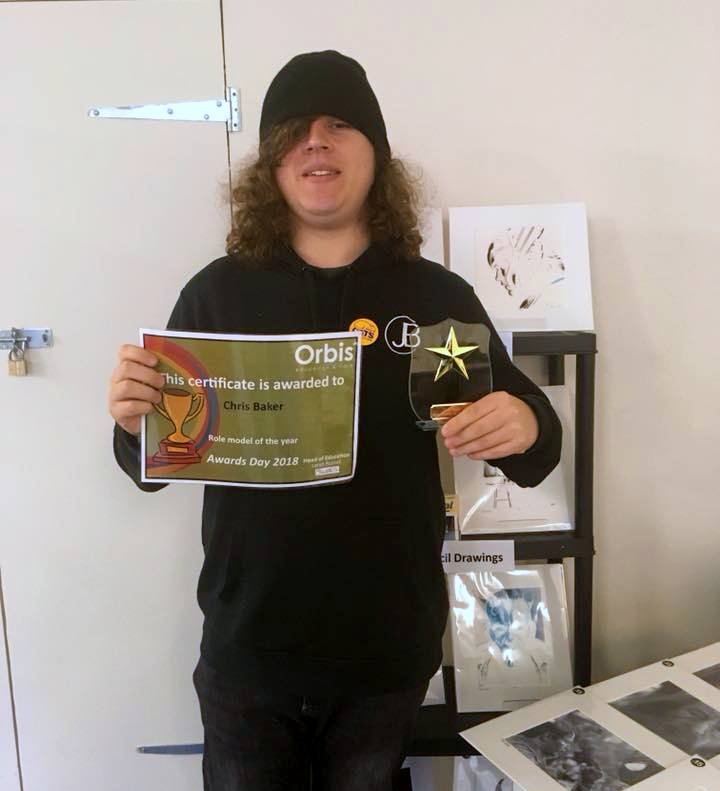 Chris accepts his trophy and certificate
Although there will only ever be one Chris Baker, his story highlights just how much autistic people can achieve when they're supported, accepted and encouraged to simply be themselves. Everyone's journey is different, whether they're on the spectrum or not, but when it comes to autistic people, Chris and his family have shown beyond any doubt that 'different' certainly doesn't mean 'less'.
Find out more…
Chris's art can be seen and purchased via his website here:
www.cjbart.com
and you can keep up with his progress, including his attendance at upcoming events, on Facebook and Instagram by following these links: