JOIN US FOR A CELEBRATION
OF THE NEW SONIC MOVIE!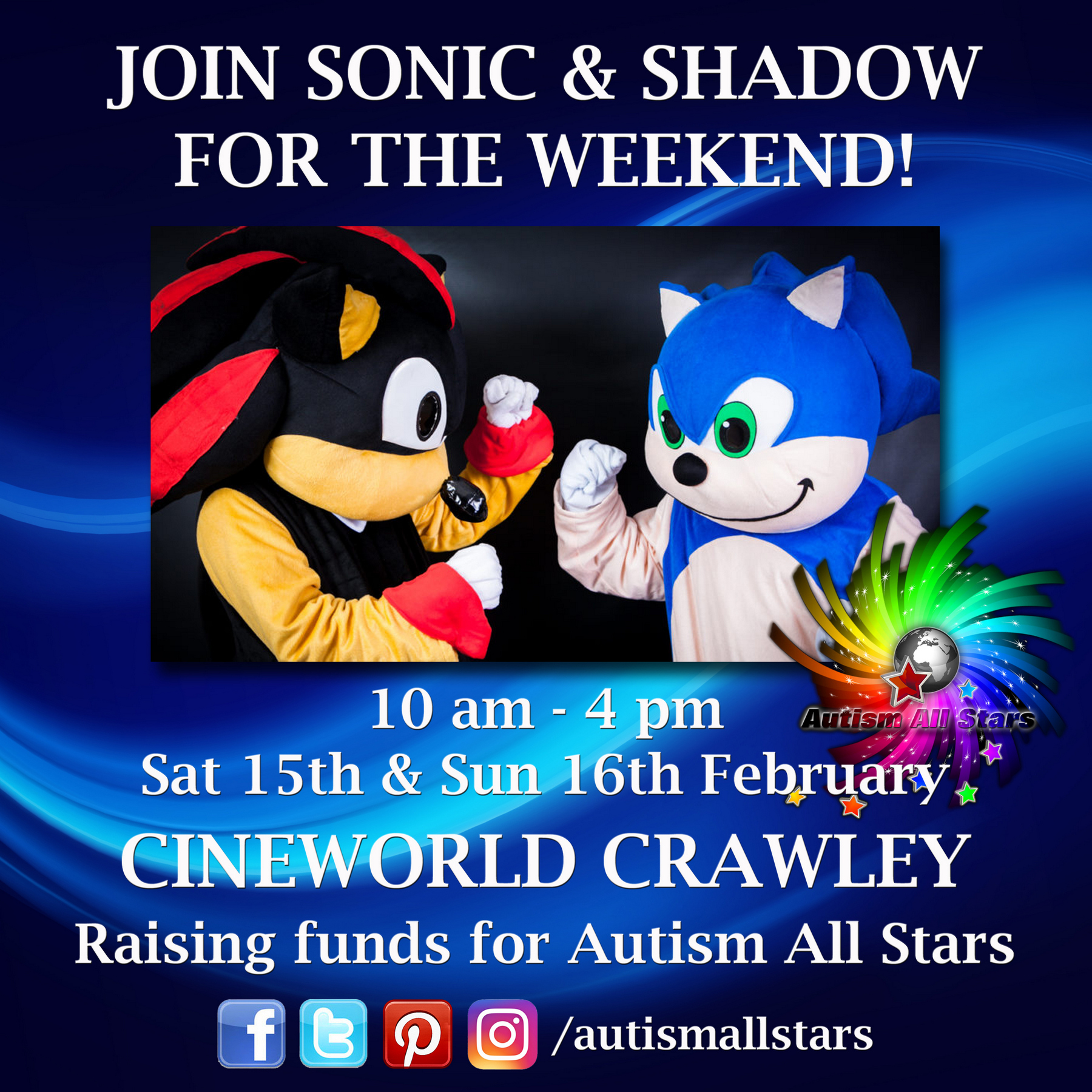 Sorry to have to do this, but
SUNDAY'S SONIC EVENT AT CINEWORLD HAS BEEN CANCELLED
due to the Amber Weather Alert. Thanks to everyone who came along to support us yesterday!
Hope to see you all again at the next one.
We'll be celebrating the release of the new Sonic the Hedgehog movie with a whole weekend of fun at Cineworld in Crawley.
Come and join us from 10am on both Saturday 15th and Sunday 16th of February where you can pose for selfies with Sonic and Shadow in exchange for a small donation in our buckets.
We'll also have our stall in the foyer, selling lots of pocket-money toys, as well as our lucky dip for the little ones.
It's going to be a great weekend, so please spread the word and help us promote acceptance and inclusion for autistic people of all ages.
For directions to Cineworld, follow this link: GETTING HERE
You can also join our Facebook event page for all the latest updates:
FACEBOOK EVENT PAGE
Hope to see lots of you there!