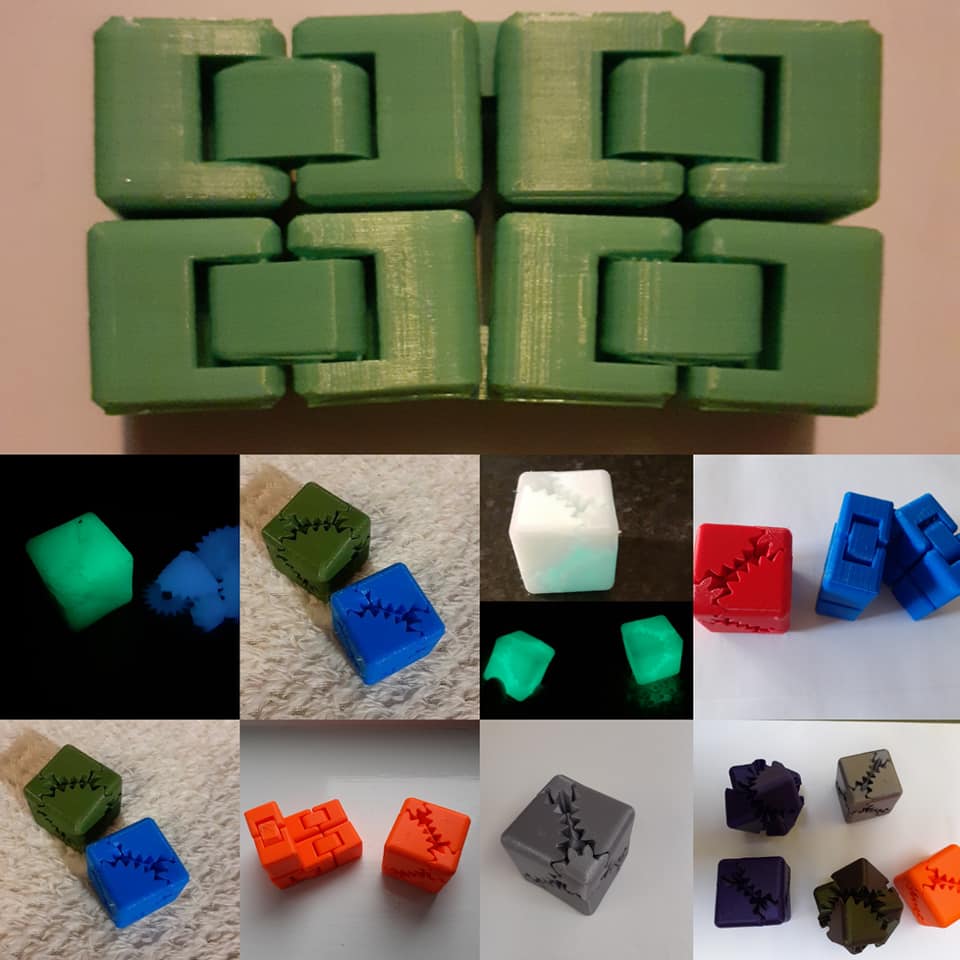 These amazing fidget cubes make brilliant Christmas and birthday presents, and every sale raises a donation for Autism All Stars!
Local parent Nick Brand recently discovered the benefits of these great new fidget cubes when they helped his autistic son to de-stress, concentrate and have fun at the same time.
Nick has two sons – William (who's autistic) is nine, and his brother Matthew is eight. The boys are very close, and even at such a young age Matthew understands his brother's needs really well and helps him when he's struggling.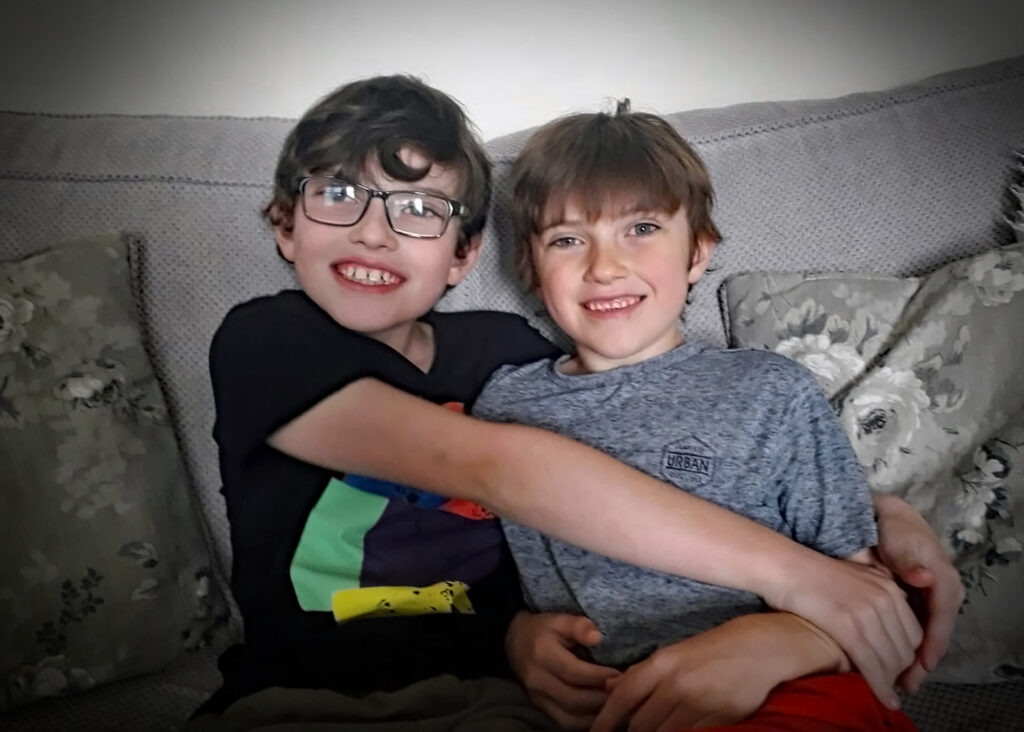 Nick told me:
"These fidget cube toys help to relieve stress, calm anxious feelings, and most importantly are fun! They completely fold over and over again to keep hands busy for hours. They are super addicting! Unlike the classic, popular fidget spinners, they're MUCH quieter. We make these fidget cubes to order on our 3D printer at home."
Having seen how useful they were, Nick printed ten cubes and gave them to William's school to help other children who had difficulty concentrating. The school loved them and this inspired Nick to start selling them with William on Facebook.
The father and son team now offer two specific designs, both of which sell for £8.00 each, and are available in a whole range of colours, which can be mixed together as shown. They even produce white or blue ones that glow in the dark!
The printing cost for each cube is £5.00, so for every item sold, William earns £1.00 and £2.00 is donated to All Stars. Nick doesn't make any money on them himself, but says he's simply happy to be able to help us with our work.
To see a short video of the fidget cubes in action, follow this link:
You can order your own cubes by contacting Nick directly by email here:
or via Facebook here:
It's always great to see parents encouraging their autistic children like this, so show William and Nick your support and buy some today!