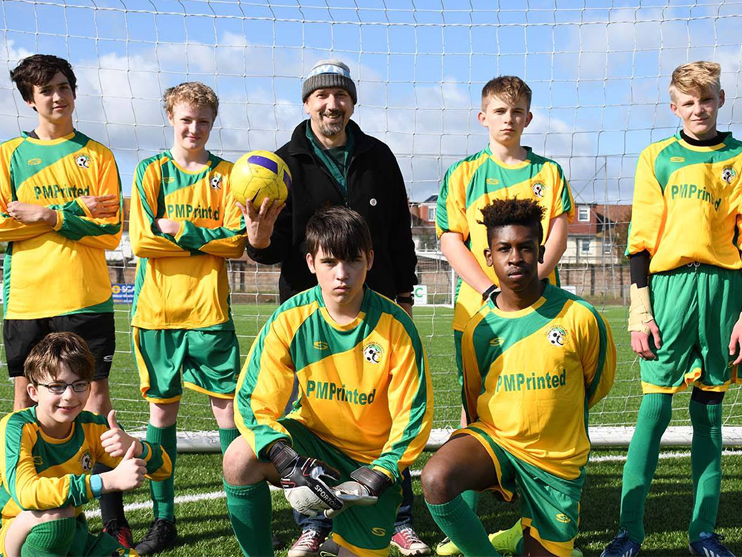 I'm delighted to announce that we've just donated
£500 to the amazing East Surrey Hawks!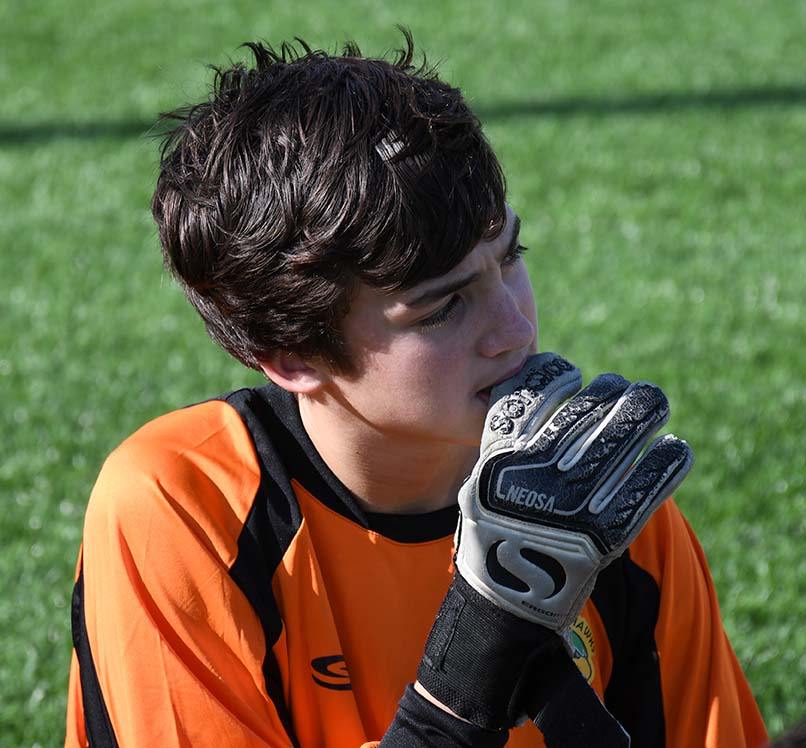 The Hawks are a fully inclusive football club based in the Redhill and Reigate area.
They welcome children from across East Surrey, including those who are autistic, have ADHD, learning difficulties, complex health conditions or mobility issues.
Whatever the case, every child is accepted and encouraged to participate fully in their own unique way.
I recently contacted Rachel, one of their committee members, to ask how we could help, and was told that more training equipment would be very much appreciated.
We then applied for a Magic Little Grant through the partnership between Localgiving and the Postcode Community Trust, a grant-giving charity funded by players of People's Postcode Lottery, and were lucky enough to receive it!

This allowed us to give the club some brand new agility ladders, weaving poles and free kick mannequins for both their under 12's and under 18's teams.
As they're also in the process of starting an under 8's team who'll play during the next season, we provided the younger children with the same equipment, plus a variety of new balls and cones to get them started.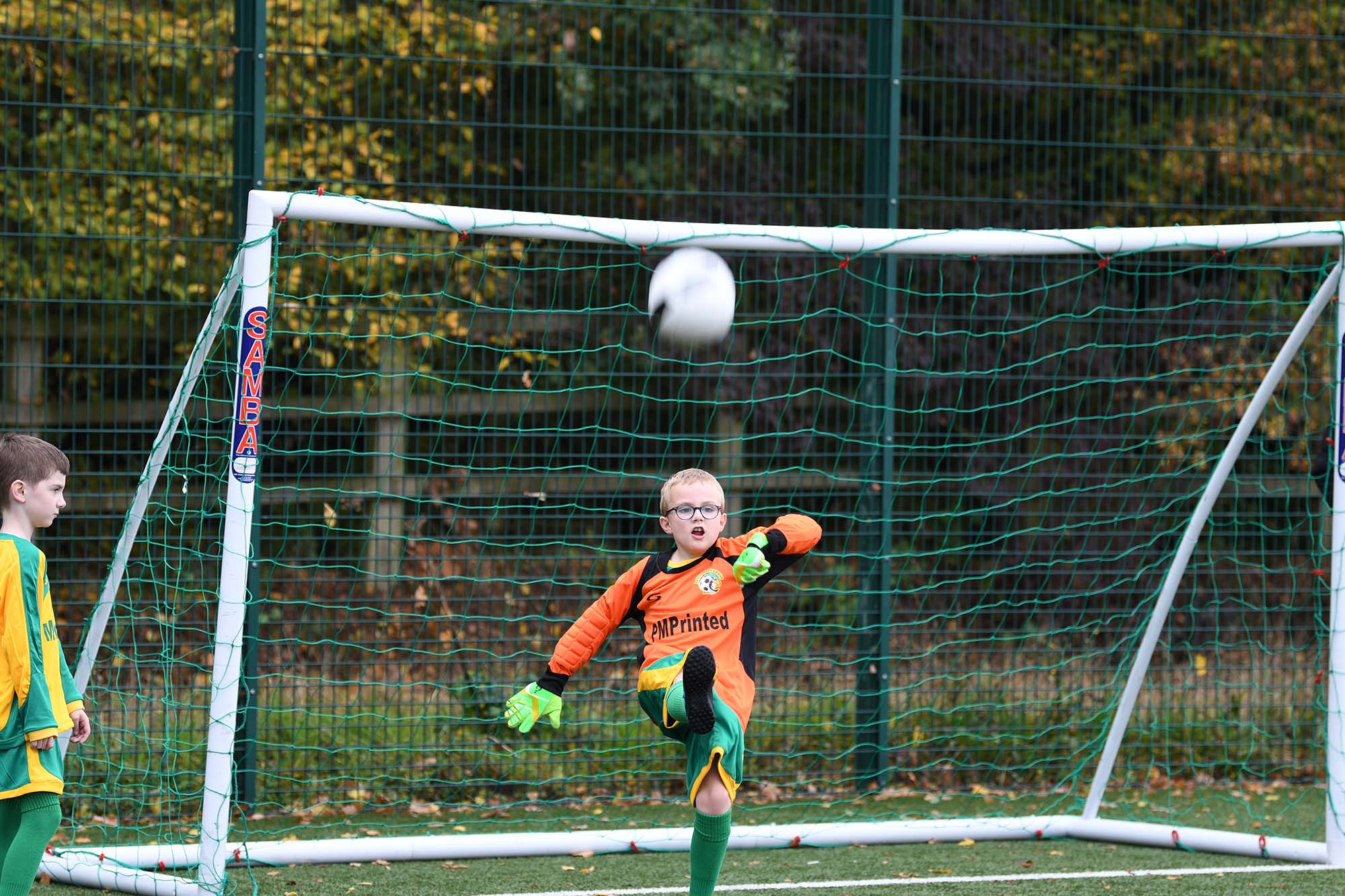 Who are the East Surrey Hawks?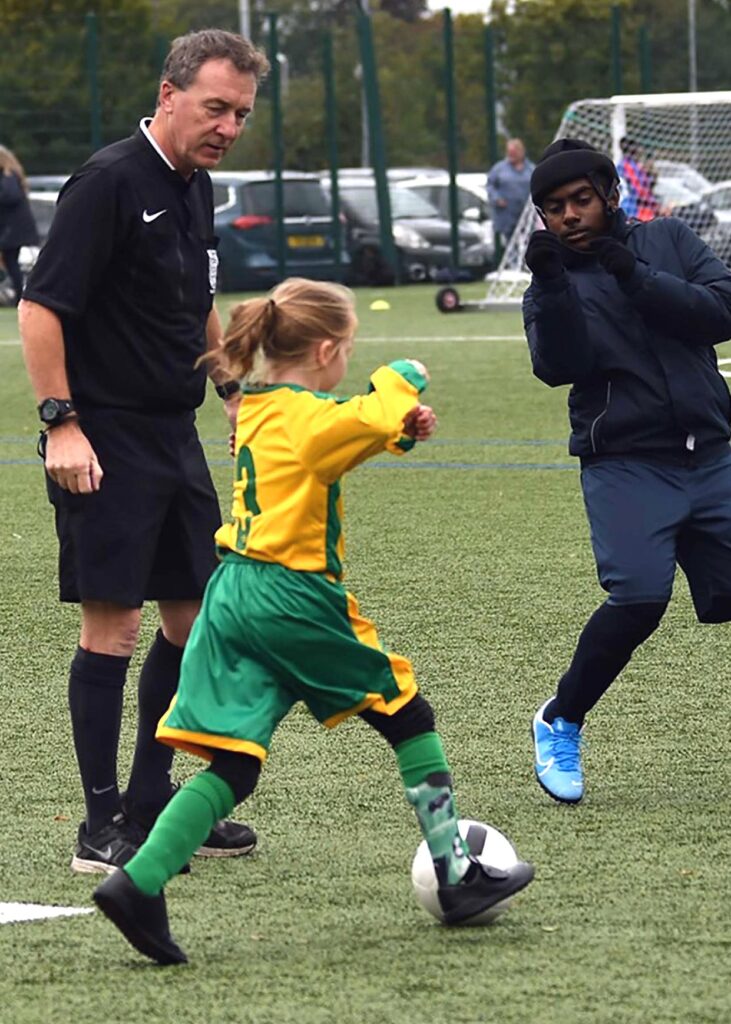 The East Surrey Hawks were formed in September 2019 by a group of dedicated, proactive people from a variety of backgrounds.
Some have children with disabilities and health conditions, and others have a professional interest in supporting individuals with additional needs.

Everyone involved in the running of the club shares one common goal: to create an inclusive, welcoming football club where children can achieve their full potential, whatever that may be, and most importantly have fun and the opportunity to make friends.
The club is recognised as a Charter Standard club, meaning they manage themselves according to the best practice and deliver the best opportunities for all their players.
They have a number of back office members and volunteers who keep the club running, plus three FA qualified coaches, some of whom have been recognised by the Surrey Football Association as 'Youth Coach of the Year' during their annual Grassroots football awards!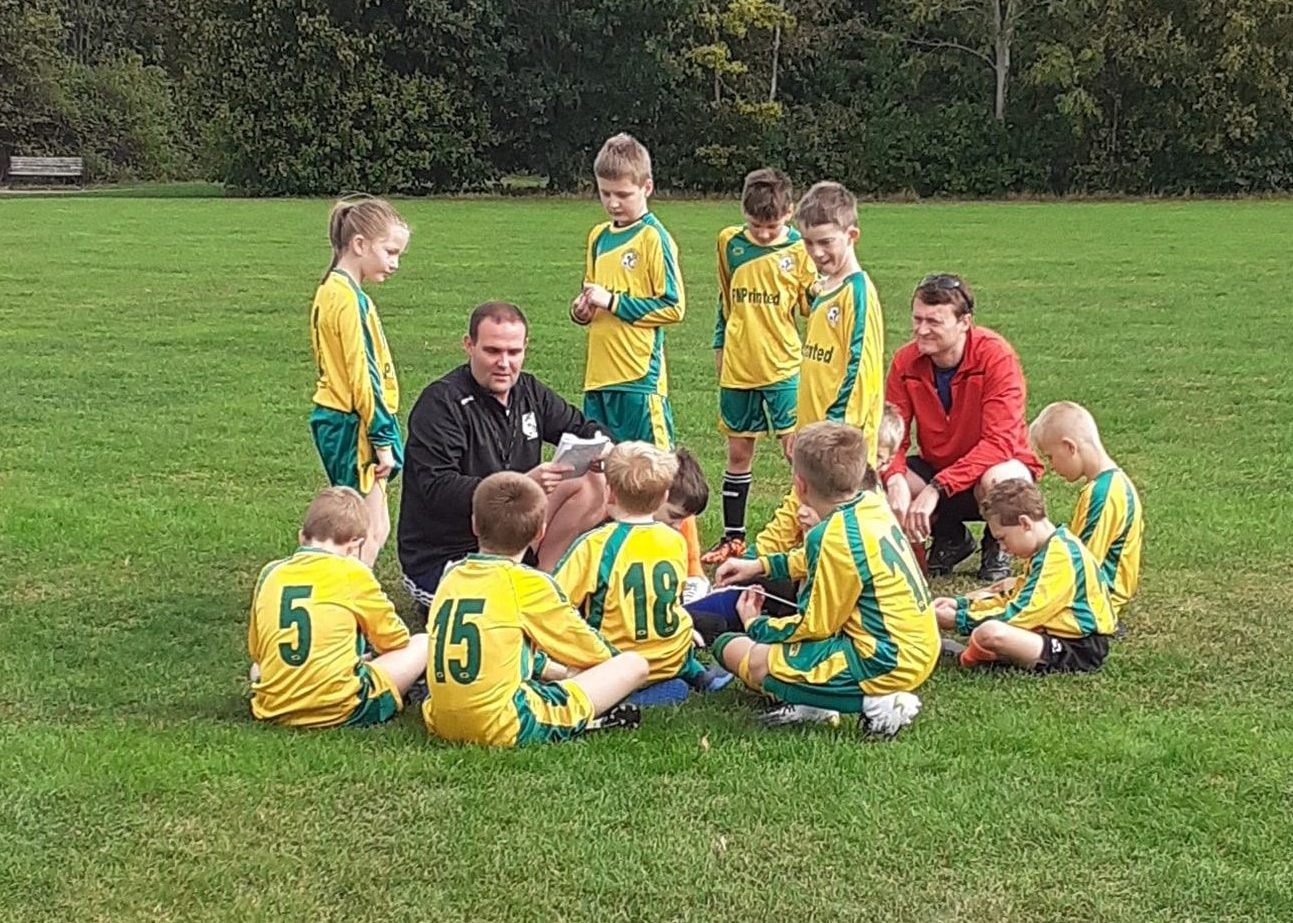 All children from the ages of 6-18 are invited to join, and no child is turned away, as they review their coaching strategy whenever a new child joins, making the necessary changes needed to meet each individual's needs on the pitch.
Their teams include players from both mainstream and specialist schools, some who've previously belonged to other football clubs, and others with no prior experience. Crucially, they're all given the same opportunities during training, and each one of them enjoys equal match time.
I'm sure other parents of children with additional needs will recognise how beneficial this strategy is, and many (myself included) will identify with this sentiment from the East Surrey Hawks' committee:
"Unfortunately, as more children join our club, we hear the same stories repeating themselves, so often children who have disabilities join sporting teams but find themselves never being picked to play matches or struggling to understand the training activities, and all too often find themselves side-lined, then lose interest in sport. Hearing stories like this makes the East Surrey Hawks more determined to grow the club to support the local SEND community."
How Does the Club Benefit the Community?
The service provided by the East Surrey Hawks goes way beyond helping children to play football, offering practical support and encouragement to parents and other family members too. Here's what they told me about their impact on the local community:
"Playing sport provides a fantastic way to develop many lifelong skills; not only do the children get to keep fit, develop their co-ordination and physical abilities but they also get to build their self-esteem; confidence, develop communication skills and make friends along the way.
We had seven children at our first training session, but with a little help from social media, sharing leaflets and word of mouth we have quickly grown and now welcome over twenty children per session. Training is a mixture of focussed activities to support co-ordination, improve strength and gain understanding of footballing tactics plus small matches – the bit the children love the most!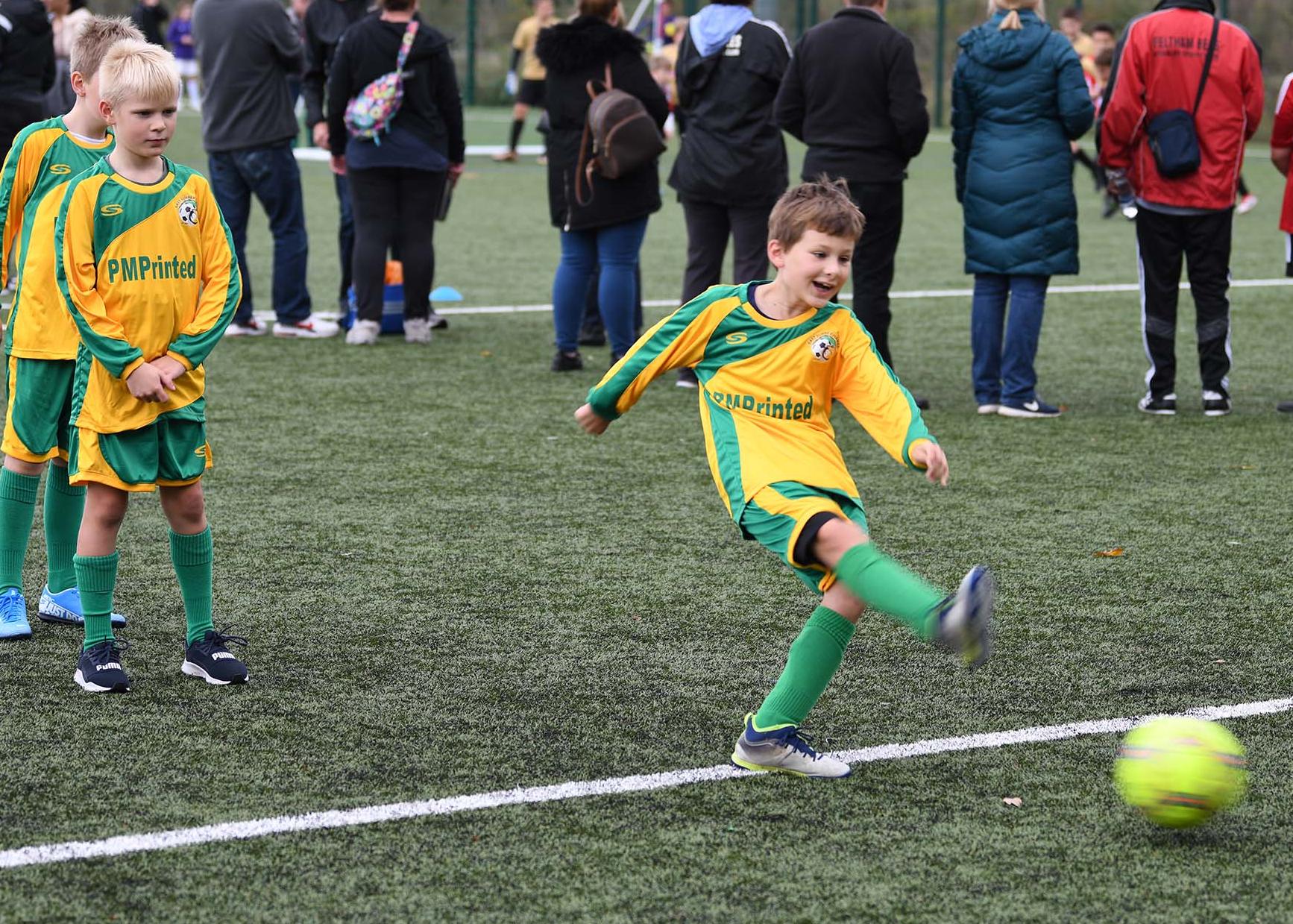 It's not only the children who look forward to our weekly training sessions. For the parents it's also a chance to talk to other parents in similar situations. Parents can always be found having a chat on the side lines, sharing stories about their week or asking for advice. The club even has its own parent liaison officer, as sometimes a little more support is needed.
All families take so much from being part of our club. For some just having the confidence to attend training is a great outcome. Some children benefit from being able to socialise with other children and make lasting friendships that continue outside the club.
We have a few children who are selective mutes and to see them talking to the other children really puts a smile on everyone's face.
Other children have gained so much confidence in playing for the East Surrey Hawks that they have begun playing football for other clubs and on the playground at school again; some have even tried out for their school football team.
One of our older players has since gone on to complete their refereeing qualifications, and is now helping coach the under 12's team with plans to complete their coaching qualifications once they have gained a little more experience, all whilst continuing to play for our under 18's team."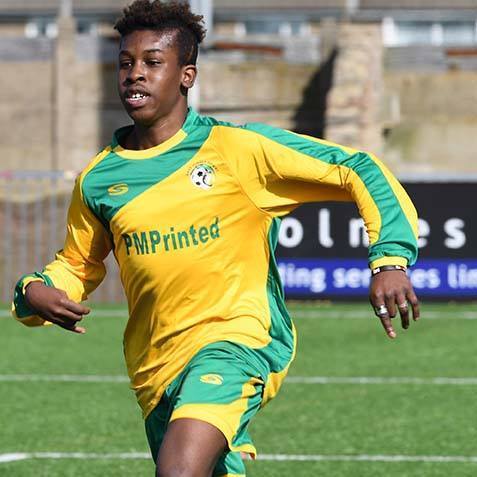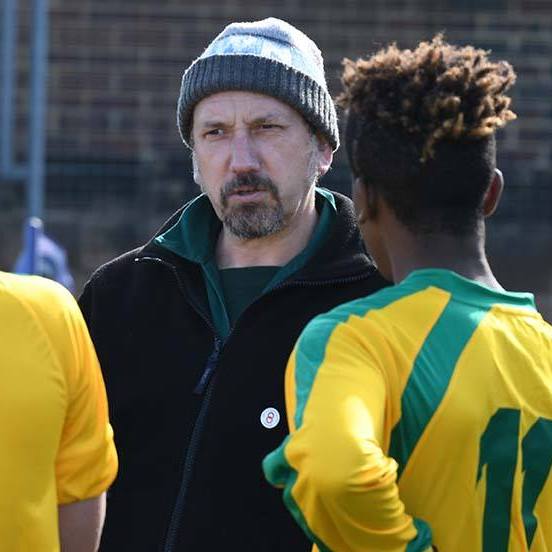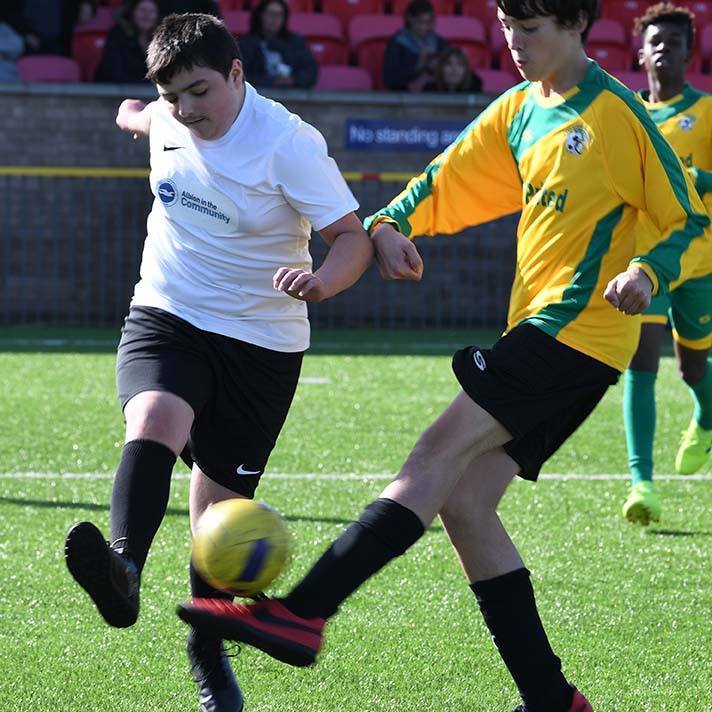 What About Social Distancing?
Naturally, social distancing proved a challenge for the Hawks, but nothing keeps them down for long, and I was really impressed with how it's being handled.
They explained: "Like all football clubs we had to stop training for a few months during the first lockdown, but we have a WhatsApp group where parents and coaches kept in contact, and some children even filmed themselves practicing skills learnt at training.
More recently we have been able to go back to training, socially distanced of course, and this itself presented challenges for the coaches.
All drills had to be planned to be socially distanced meaning the children's favourite aspect of training – playing matches – couldn't be done. But with lots of innovation and creative thinking we kept the players busy. A particular favourite was 'football rounders' – essentially a game of rounders but with a football, and the players only using their feet!"
What Are Their Plans for the Future?
The East Surrey Hawks started their new training sessions in August, and in September they celebrated their first year as an official club.

In the future they aim to create a bigger football club, and continue delivering high quality training to even more children with disabilities and health conditions.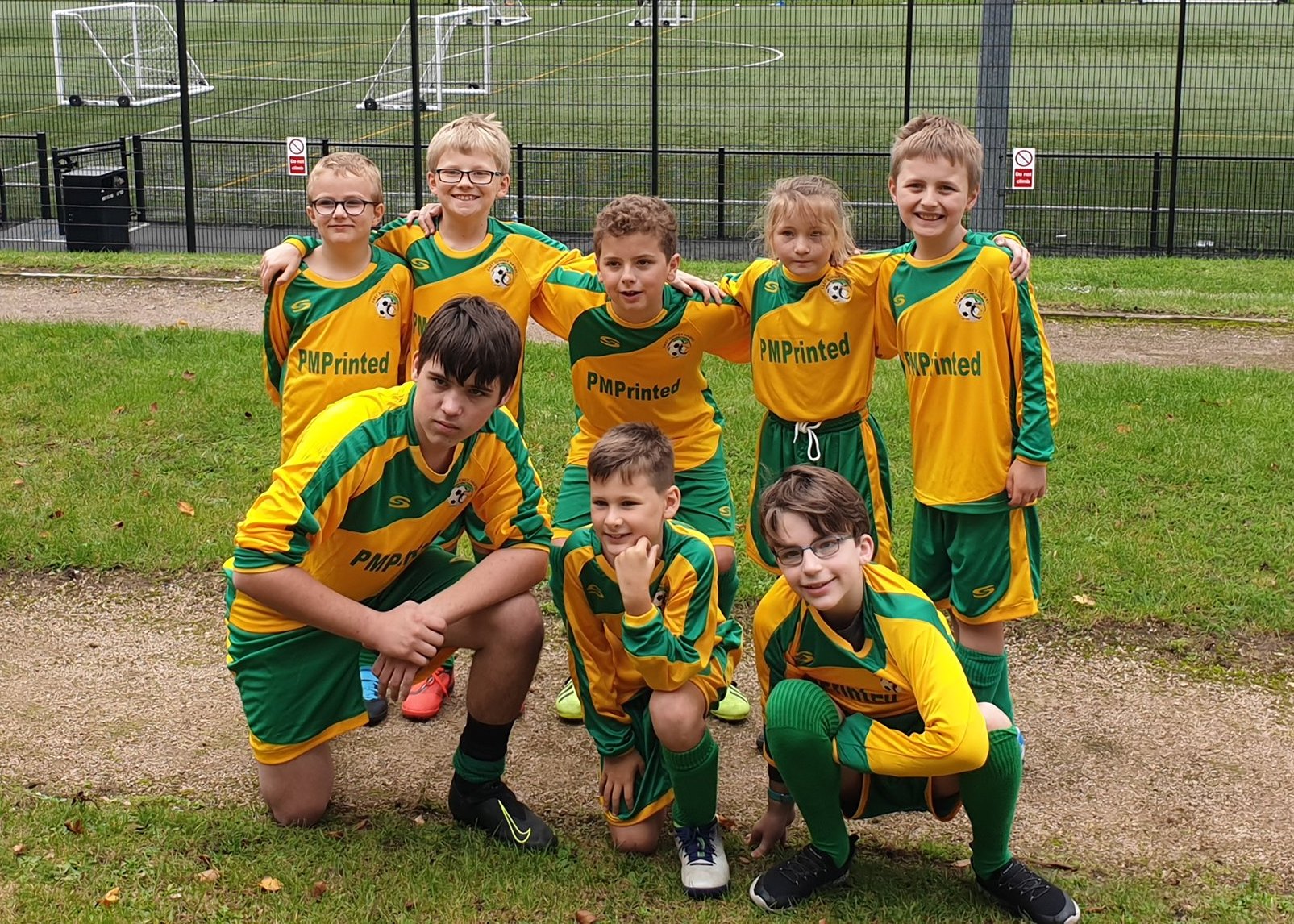 Since the start of the second lockdown, training has had to be suspended again, but they're planning to continue with their socially distanced sessions when it finishes in early December.
They have new members joining all the time, but still have space for more, so if you're interested in joining this wonderful community you can find out more about the club on their website by following this link: www.eastsurreyhawks.co.uk.
To help us raise even more funds to support fantastic causes like this one, just follow this link for lots of easy (and often completely free) ideas: FUNDRAISE FOR ALL STARS