THANOS & THE AVENGERS
REASSEMBLE AT THE BELFRY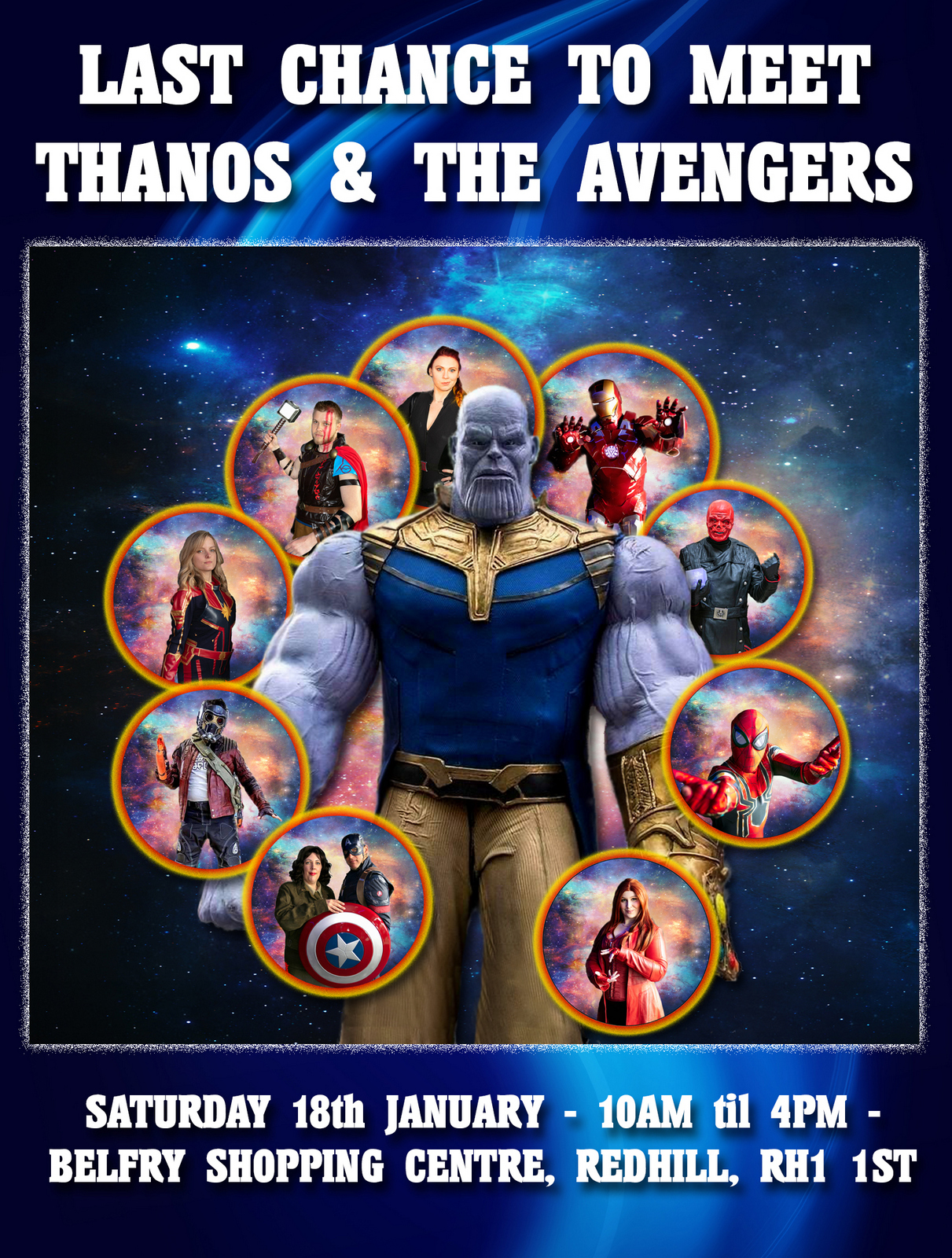 Join us at the Belfry, Redhill on Saturday 18th January for a FINAL CHANCE TO MEET THANOS before he retires. We're delighted to have reassembled our amazing Avengers for you too, along with some brand new faces including the fantastic Star Lord, plus other surprise guests popping in to join us at intervals during the day.
They'll all be very happy to pose for selfies with you in exchange for a small donation in our buckets, so do come along and make some truly unforgettable memories.
We'll also have our stalls there, selling a great selection of pocket money gifts for all ages, plus our ever-popular lucky dip for the little ones. 100% of all profits are guaranteed to go directly to the charity, so every penny we raise will make a genuine difference to the lives of autistic people and their loved ones.
Join us from 10am – 4pm for an extraordinary day full of colour, fun and iconic costumes!
Visit our Facebook event page for all the latest updates:
FACEBOOK EVENT PAGE
You can find out more about the Belfry, including directions and information on its superb disabled access here: THE BELFRY, REDHILL
Please spread the word and help us make this event a huge success.