Announcing our Volunteer of the Year 2019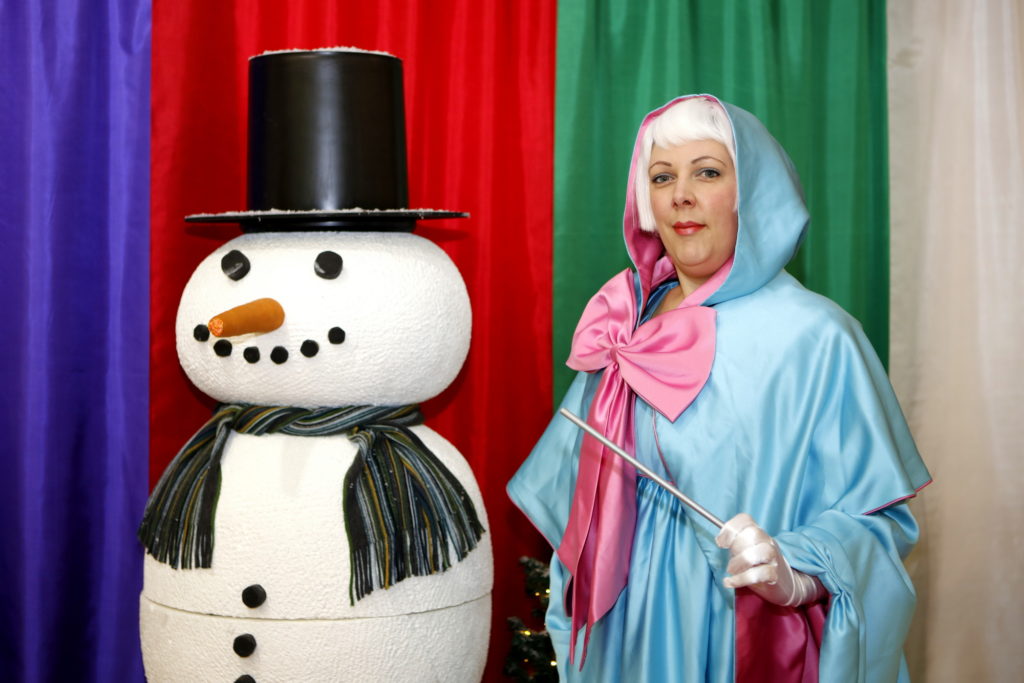 We're incredibly fortunate at All Stars to have such a wonderful group of volunteers who help us spread autism awareness and promote acceptance in such positive and unique ways.
One of our most dedicated and enthusiastic long-term supporters in this is the wonderful Elaine, so today we're showing our gratitude by making her 2019's Volunteer of the Year.
Elaine is incredibly kind and thoughtful and she really looks after our team of volunteers. She's always on hand to help with costume adjustments and has averted many disasters with her endless supply of safety pins, sun screen and other essentials that appear as if by magic from her backpack.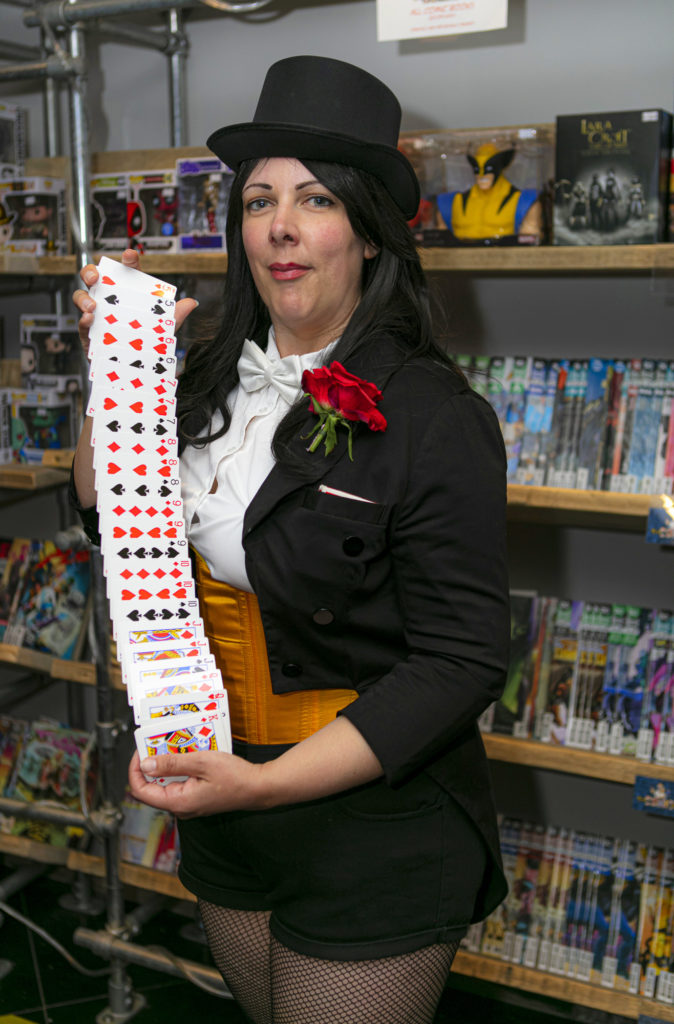 If you need to know anything at all about fantasy or comic book culture, Elaine's the one to speak to – her depth of knowledge on Marvel, DC and SO much more is really quite incredible.
It's something that's reflected in the wide variety of characters she plays, as well as the amount of thought she puts into the finer details of her costumes.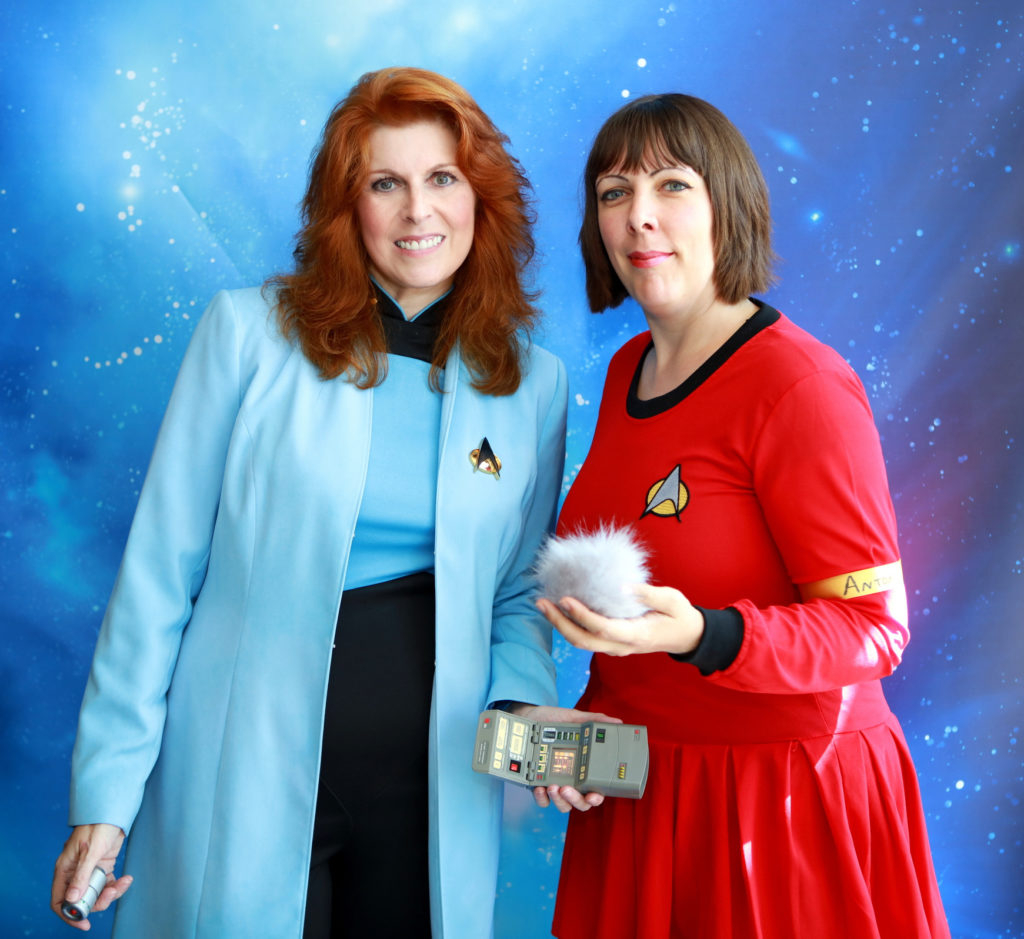 Here she is dressed as a Star Trek crew member –
complete with tribble!
You can see lots more of Elaine's fantastic characters
in this tribute video I made for her:
Over the years we've worked together, not only has Elaine made a hugely positive impact on the fortunes of our charity but she's also become a very valued friend of mine.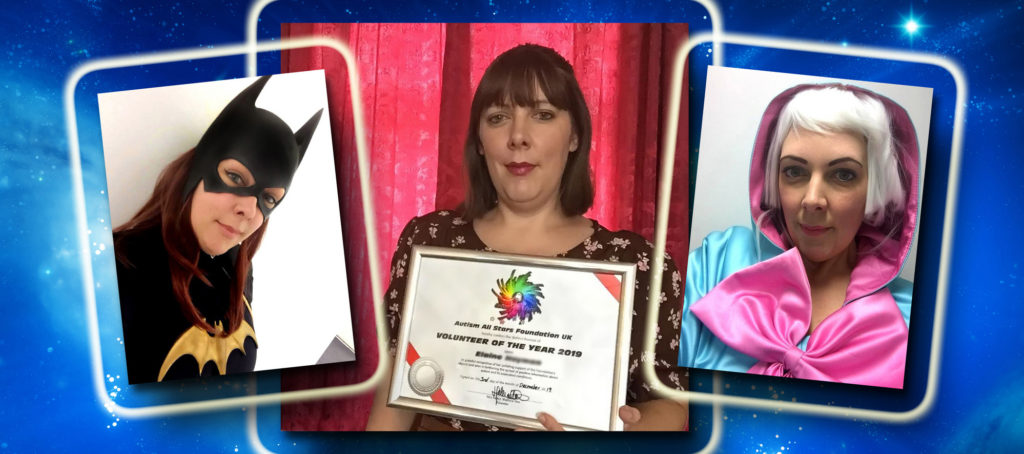 Thank you so much Elaine, from everyone at Autism All Stars. We're all looking forward to 2020 and another year of your wonderful costumes, diverse characters and unrivalled knowledge of weird and wonderful facts!