I'm delighted to tell you that we've been chosen as one of the charities who can take part in PayPal Giving Fund UK's One Tap Big Impact 2023 campaign!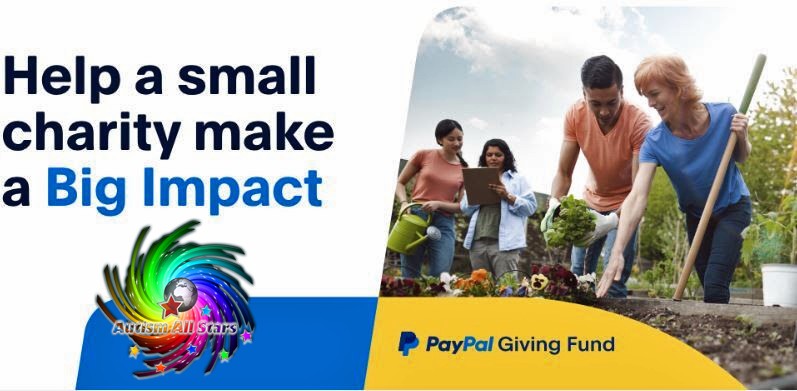 Helping us is easy, you just visit https://www.paypal.com/fundraiser/set-favorite-charity, search for Autism All Stars Foundation UK and select us as your favourite.

We could also receive £20,000 in matched funds through PayPal's Give at Checkout scheme, and if you could take a moment to nominate us, we'd appreciate it SO much.

The competition ends on 30 September 2023, so feel free to tell as many people as possible to make us their favourite before then.
Thanks in advance for your amazing support!