We're joining forces with our friends at The Comic Shop again on Saturday 14th May to celebrate another Free Comic Book Day.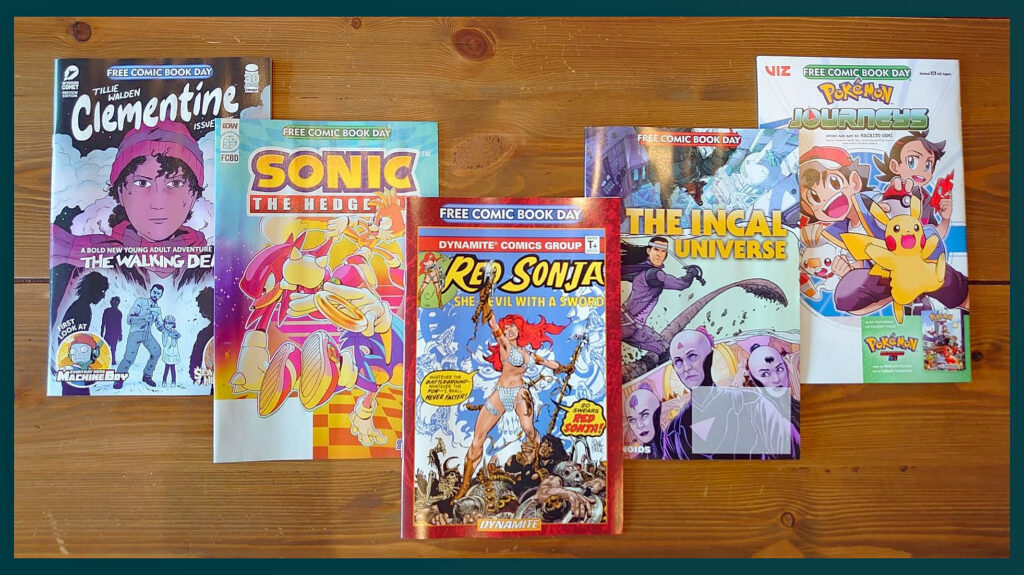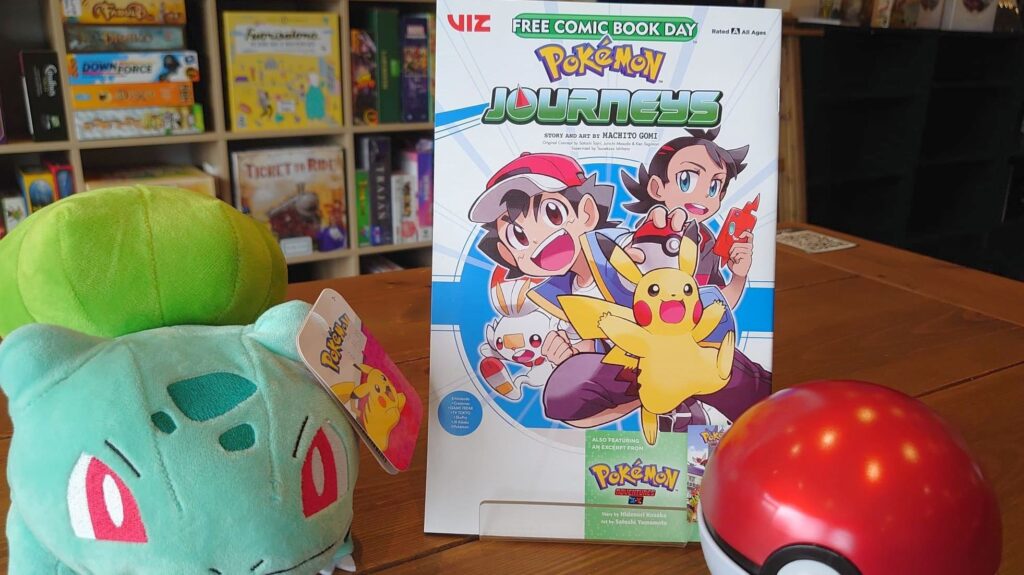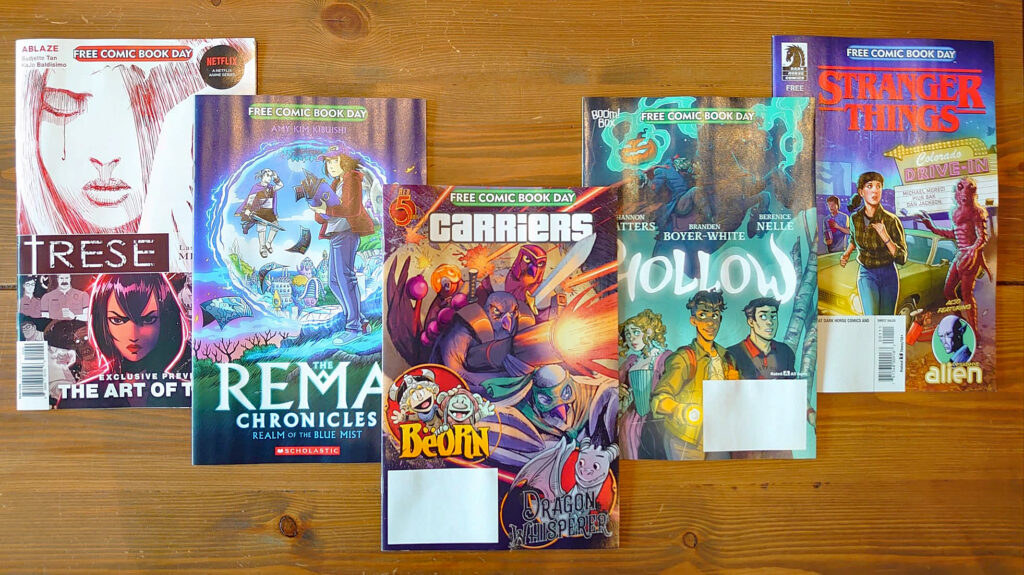 The Comic Shop will be giving away a selection of free comics and there are several other things happening as well, so it's going to be a busy day with lots to see and do.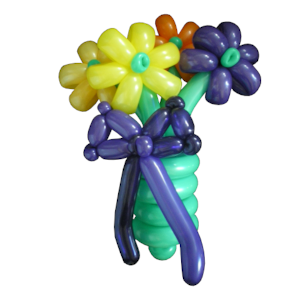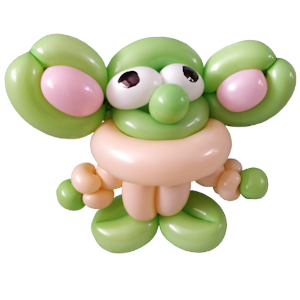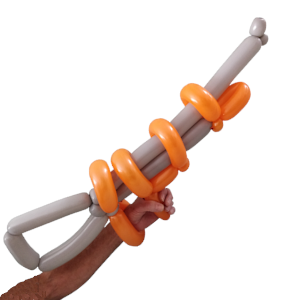 There'll be a face painter, as well as our stall of geek-related gifts for sale, our ever-popular lucky dip and so much more besides, plus the fabulous Lord Geoffrey the Balloon Modeller will be there too! You can see more of his creations here: https://lordgeoffrey.co.uk/portfolio.html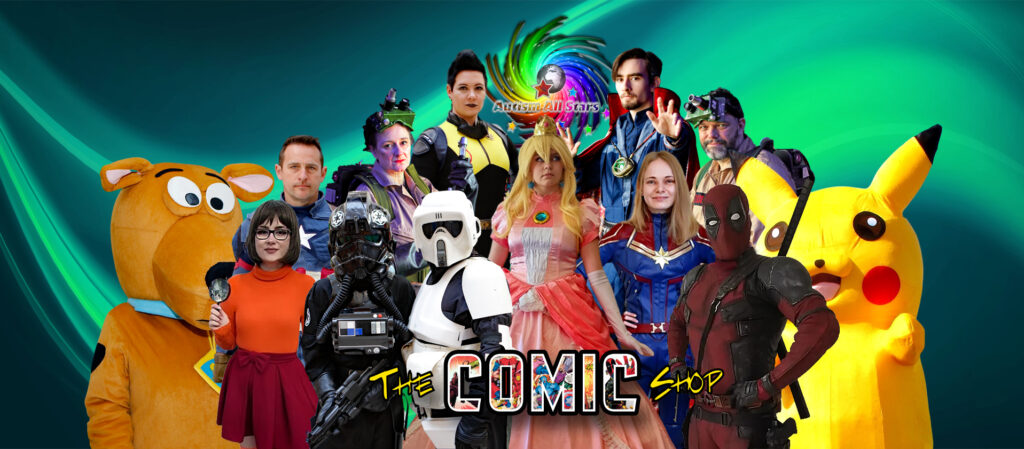 We'll be bringing some amazing characters including Dead Pool, Captain America, Star Lord, Princess Peach and Dr Strange – way too many to fit on the poster – plus a whole variety of your favourites from Star Wars, with more to be announced nearer the time. They'll all be waiting to pose for pictures with you in exchange for a small donation in our buckets.
The event runs from 10 am – 2 pm at 42 High St, Crawley RH10 1BW, and like all our collaborations with The Comic Shop, will be a wonderfully positive family day out, where people of all ages and abilities are made very, very welcome.
Looking forward to seeing lots of you there!