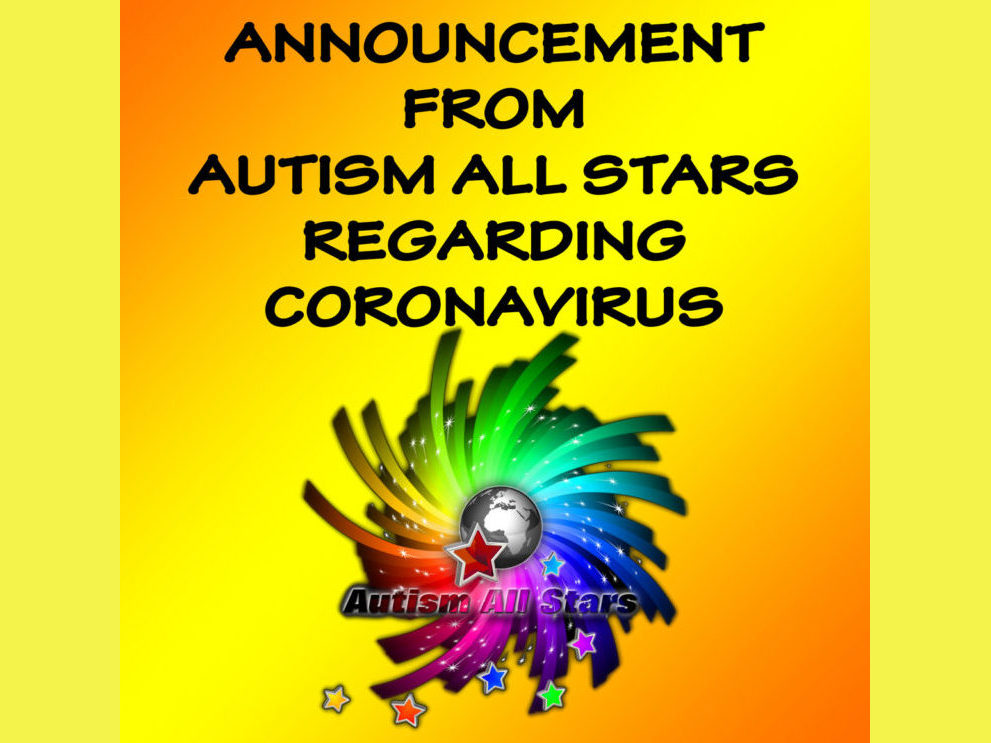 Hi Everyone,
Sorry we've been so quiet on here recently but things have been pretty chaotic behind the scenes.
As you know, we're a charity who relies solely on the goodwill of our supporters for our funding, the majority of which comes through our public events, so things are pretty tight financially for us at the moment.
As always though, we're determined to keep shining through these dark times and continue spreading our message of autism acceptance and inclusion, just in 'non-contact' ways for the foreseeable future.
All clubs and public events have therefore had to be postponed until the coronavirus pandemic is under control, but we'll be running regular online raffles, selling more goods through our Ebay store and opening our own online shop selling exclusively designed autism-related products including t-shirts and note books to help raise funds as well as everyone's spirits.
We also have plans to provide practical help and emotional support to autistic people during the current health crisis, so anything you can donate towards this goal, no matter how small, would have a huge impact.
I very much hope we can rely on your support through our various online options, including The Giving Machine, Amazon Smile and of course Facebook Fundraisers. You can raise funds for us without having to leave the house or spend anything extra in several different ways, and can see all your choices here: FUNDRAISE FOR US
It would also be incredibly helpful if you could spread the word about us on social media – it's a vital source of communication and advice at the moment so it's more important than ever.
Autistic people and their loved ones need all the support they can get at this awful time, so please make them aware of our work by following this link:
SPREAD THE WORD ABOUT AUTISM ALL STARS
I'll also be looking for ways our supporters can help us by using their talents and skills, so if you have any ideas about how you could contribute, now is the time to let me know about them.
Best wishes,
Helen and the Team xx