SIGN UP FOR OUR
AUTISM FRIENDLY FILM CLUB! 
The Autism All Stars Film Club runs at Cineworld in Crawley on the first Sunday of every month.
The idea behind the film club is to provide a safe, welcoming and most importantly FUN autism-friendly environment where families can come and do something they enjoy.
Everyone is welcome, whatever their age or ability, and we really look forward to lots of people watching the films each time.
We recently applied for a grant from The National Lottery Community Fund and I'm delighted to say we got it!
With this funding we'll be able to keep the cinema club open for quite some time to come, which is fantastic news for our families and for everyone at All Stars too.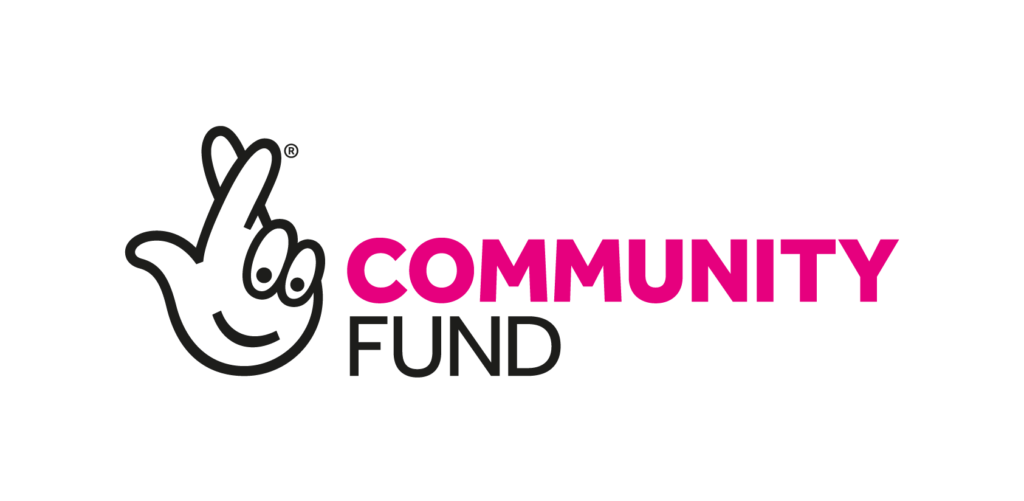 Here are the answers to some of the questions we're asked most frequently…
Where is Cineworld Crawley?
Cineworld is at the centre of the Crawley Leisure Park on London Road. Click here and scroll to the link near the bottom of the page for full directions: DIRECTIONS TO CINEWORLD
What is an Autism Friendly Screening?
At a Cineworld autism-friendly screening there are no adverts or trailers;
the lights are kept high and the volume is kept low. You can bring your own food, make a noise and move around the cinema freely during the film. There is no allocated seating and for every autistic person who comes along, one parent or carer who has a valid CEA card gets in absolutely free (not just for autism-friendly screenings but for all of them).
You can apply for a card here: http://www.ceacard.co.uk/
How Often Does the Club Run?

The club is held on the first Sunday of every month and films start at 11am.
Which Films will be Shown?

All films will be from the current Family Films catalogue being shown at Cineworld at the time. We usually know which film is coming up between one to two weeks in advance and will let you know as soon as we do – check the Events section of the website for details.
How Does the Club Work?

We have TWENTY FREE TICKETS to give away to our members every month – UP TO A MAXIMUM OF FOUR FREE TICKETS PER FAMILY. These can be either Adult or Child tickets.
If you'd like to apply for some, just complete the form below, STATING HOW MANY CHILD TICKETS AND HOW MANY ADULT TICKETS YOU'D LIKE, send it off and we'll let you know if you're one of the lucky ones this month. If you are, we'll email you about a week before the showing to send you a link to your tickets.
If you don't win tickets, you can still come along and see the film. Tickets for the showings are £9.40 per child, and remember one parent or carer gets in free with every autistic person, as long as they've got a current CEA card.
Prices shown are for 2D screenings
and are correct as of February 2023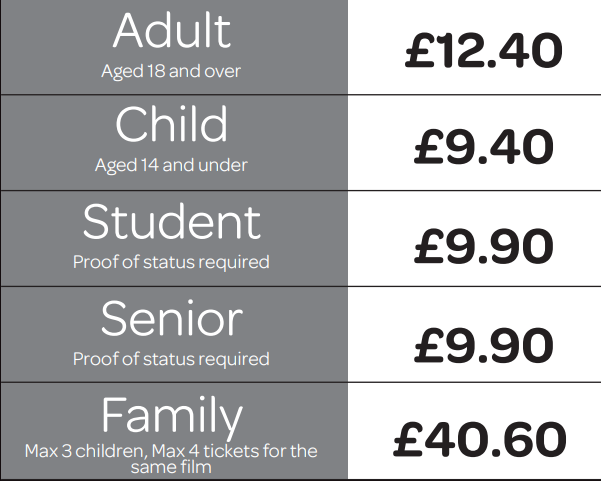 PLEASE STATE HOW MANY CHILD TICKETS AND HOW MANY ADULT TICKETS YOU'D LIKE IN THE 'FILM CLUB REQUEST' BOX