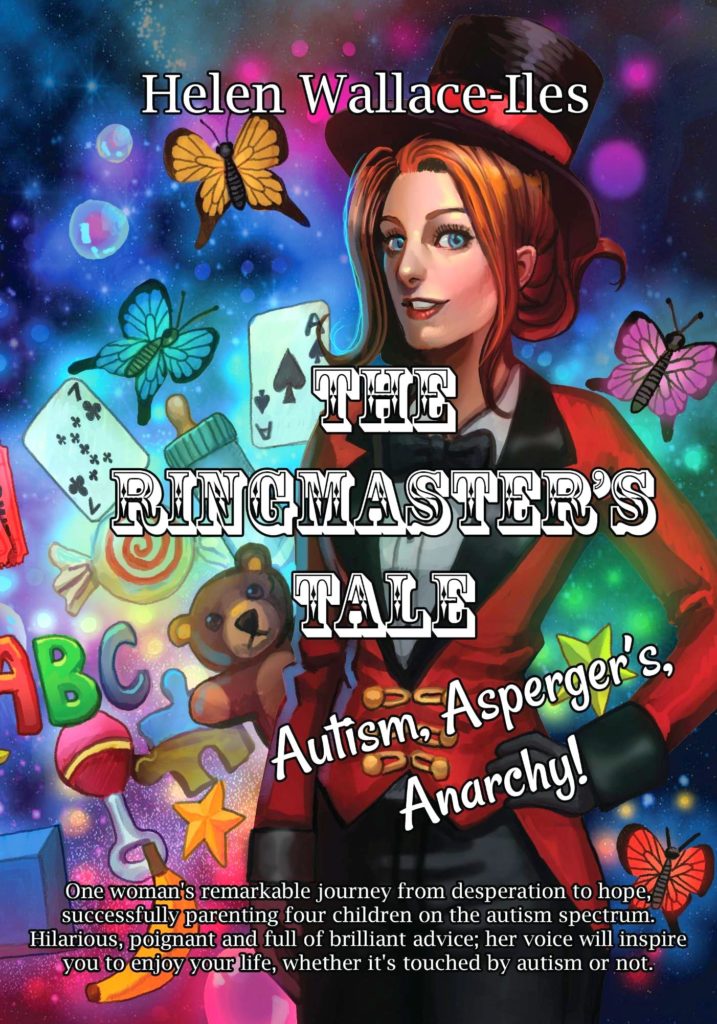 Hi Everyone,
If you're looking for something light-hearted and uplifting to read at the moment, you'll be pleased to hear that for the NEXT THREE DAYS (until 6th April 2020) you can buy the Kindle version of my book The Ringmaster's Tale for just 99p!
All profits go directly to Autism All Stars and it includes a code that lets you download my most popular therapy programme completely free.
If you don't have Kindle, there are other ways to order a copy here:
DIFFERENT WAYS TO BUY
These are just a few of the many five star reviews it has on Amazon:
"If you are only going to read one book on autism, make sure it's this one."

"This book is the best book I have read in 9 years of parenting a child on the autistic spectrum."

"My only regret is that I did not have this book to help me when I was thrown into the scary world of autism."

"Rather than feeling like I was reading a text book, it was like reading a personal letter from my best friend."

"All the worries I had for my grandson I have no more, this lady has put hope back into our future."
Click here to buy a Kindle copy now:
Happy reading!